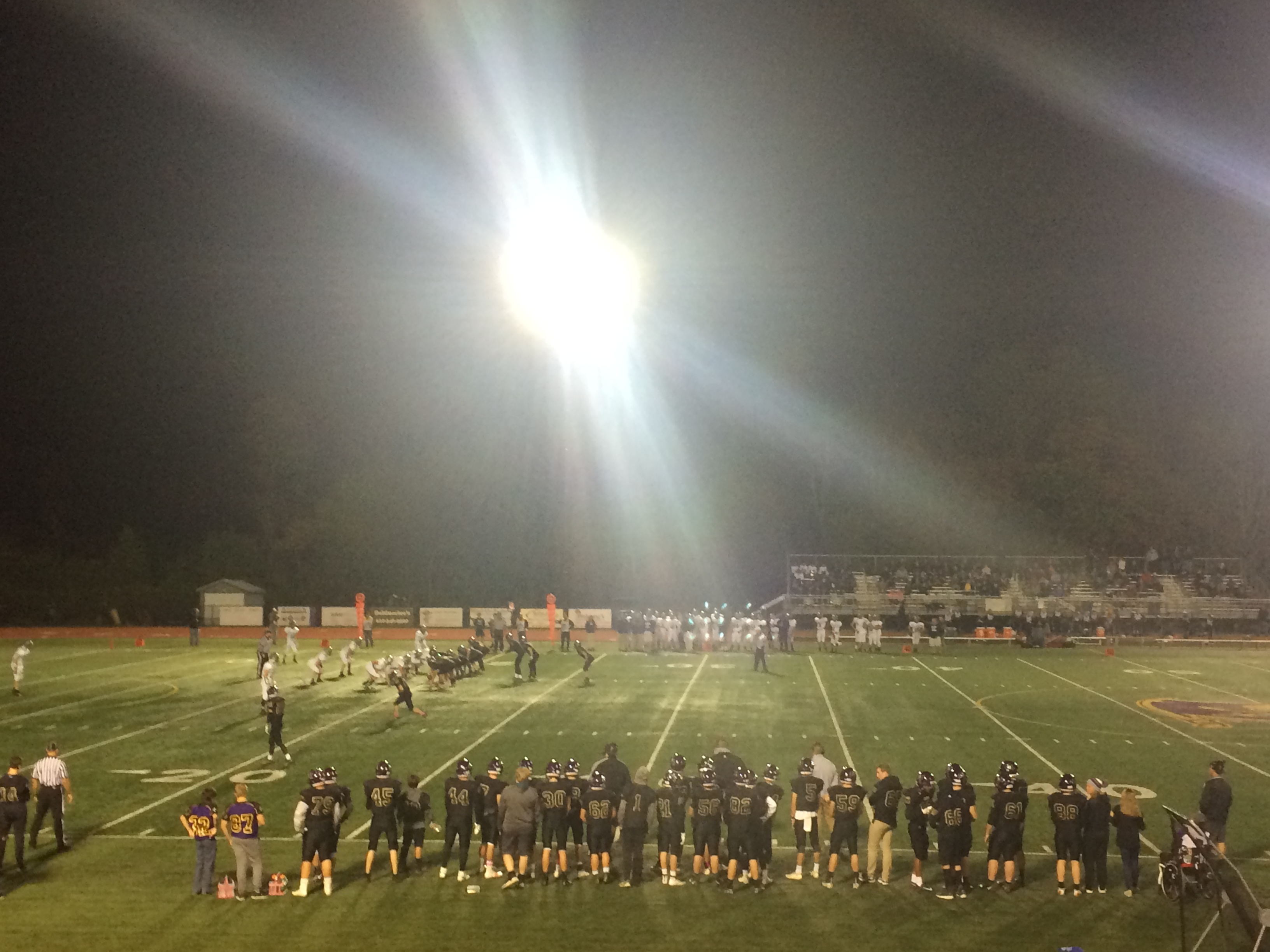 The Palisades Pirates and Northern Lehigh set off for their matchup on Friday. Both teams were coming off away games last week and were hoping to get the W versus the other.
The game started off quick, with Northern Lehigh scoring in the first five minutes. The Pirates came back with a touchdown of their own, scored by Sophomore Kyle McGrath. The two teams battled back and forth, each scoring another touchdown to make the score 14-14 after the first quarter. Another Sophomore, Jaden Newton for Palisades, was put in for quarterback with six minutes left in the second quarter.Things seemed to be going well for Palisades until one of their key players of the game, Aiden Blake (#8), got injured with 3:22 left on the clock for the first half.
Though Northern Lehigh drove the ball down the field, they were unable to score and turned the ball over to Palisades. Senior for Palisades, Gus Yocum, led the Pirates to a first down with three minutes left in the quarter. Mason Smeland for Palisades continued the fight, though they were beaten by the clock. That signaled the end of the first half and the start of homecoming festivities. The score was 27-14 after the half.
Seniors Madison McGovern and Joe Worthington were crowned Homecoming Queen and King.
The third quarter was a battle of defense, with the score being 34-14 at the end. Palisades battled back with a score of 34-21, after another touchdown and extra point kick. After a hard fought game, the score remained 34-21 as Northern Lehigh ran down the clock and brought their hardest defense, winning the game. Northern Lehigh has a game next Friday at home versus Northwestern. Palisades is away at Pen Argyl next Saturday, 10/19.