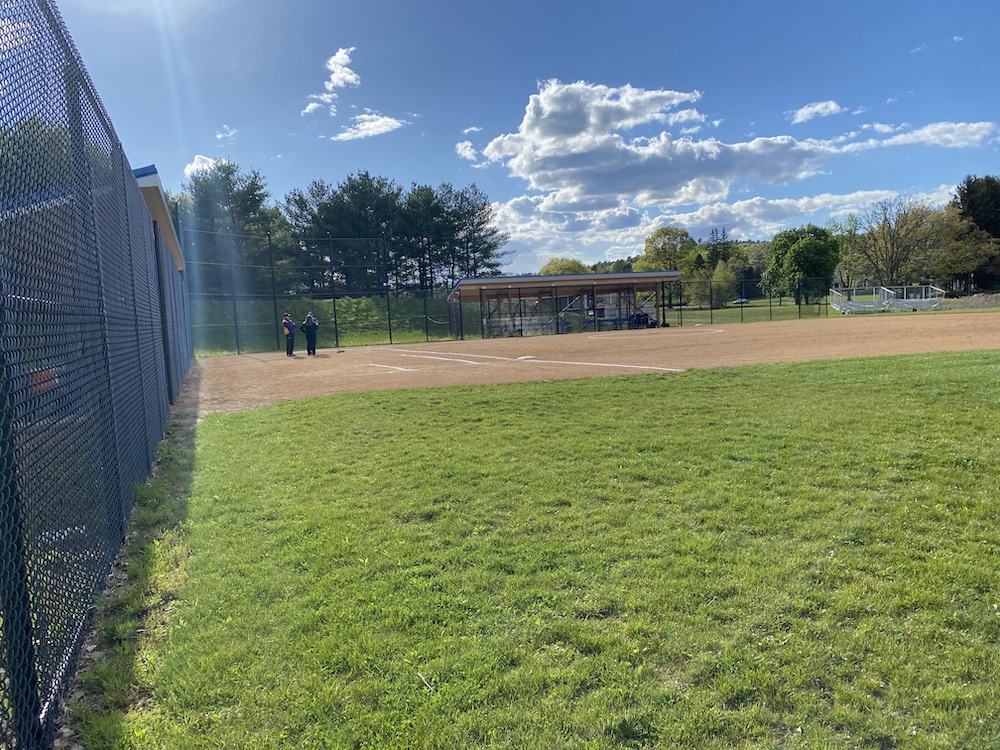 On Tuesday night, the Palisades Pirates softball team took the field against Executive Education Academy Charter school for their final home game of the season. Palisades was extra motivated because it was Senior Night and the last chance for the three seniors on the team to make their mark on their home field. Additionally, the team came off of their second win of the season on Monday, with a 7-3 win against Saucon Valley.
Before the game, seniors Kyleigh Davis, Brooke Gerhardt, and Jemma Amato were honored with a small ceremony where their future plans were mentioned. Davis will be attending Bucknell University, Gerhardt is off to Millersville University, and Amato is heading down to Embry-Riddle Aeronautical in Florida. Davis was a four-year starter for Palisades and caught every game for the Pirates this year. Gerhardt was an all-around player, playing some games at third base, others in center field, and many games on the mound as the team's starting pitcher. Amato is also a four-year starter and played tough defense in left field.
Congratulations to all of our seniors!
The game started off slow, with neither team scoring early. Palisades did break an early lead with a score of 2-0. However, Executive battled back and actually began winning 4-3. The game went back and forth until the Pirates finally broke free and secured the win, 8-5. Notable plays of the game included Davis' two-out rally triple and Gerhardt's game-ending play, where she fielded a ground ball perfectly and executed an on-point throw to first base.
While the game was bittersweet for the seniors, it was not their last time to suit up in a Palisades' uniform. The team had an away game on Wednesday against Palmerton. They fell to a crushing loss of 18-3 after just four innings. The Pirates' final record for the 2020-2021 season is 3-15. Their other win was a Saturday game held at Patriot's Park against Catasauqua. The team secured an 11-1 victory, but had been on a losing streak of 6 games before their back-to-back wins last week.