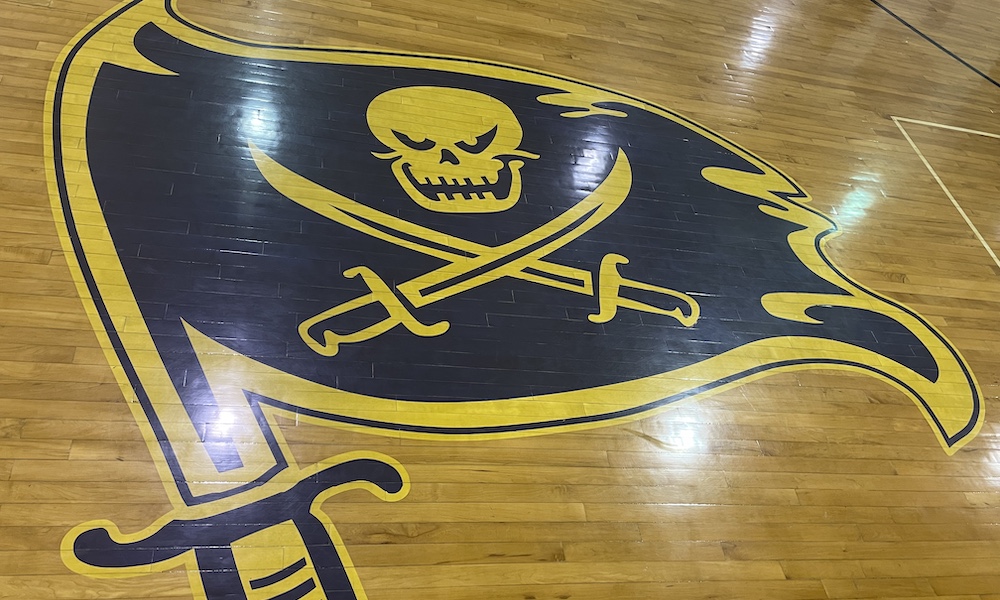 Palmerton has solidified their spot as a playoff team this week after battling Palisades in the Pirate's gym and coming out on top, 66-58.
The Pirates have struggled throughout the season so far, finding difficulty climbing ahead in the league. Head coach Phil Hamm appeared confident in the talent on the team, and was mostly focused on improving their defense. Finding a stop has been difficult, but forgettable after seeing the skills on offense. Liam Carey leads the offense at point guard, with dangerous driving and playmaking ability. The team captain has averaged 20 points a game and continued to dominate, draining 18 again.
The Pirates entered the night 3-9 on the season, facing an ex-coach in Palmerton's Ken Termany. Termany was 5-1 against Palisades since leaving, and continuing a five season win streak. He was confident in his 10-4 team as expected. There has been no stopping the 6'1" sophomore Matt Macholic, who lived up to expectations and dropped a career-high 31 points. The walking dagger was a menace from three, with four in a row before halftime. This brought them back from an unexpected 11 point deficit found in the entire first quarter, but they grabbed back the lead with two minutes before the finish. The momentum switched entirely for the whole second half, and the pace was just barely too much to handle for Palisades, sending the Bombers home with a chance in districts.