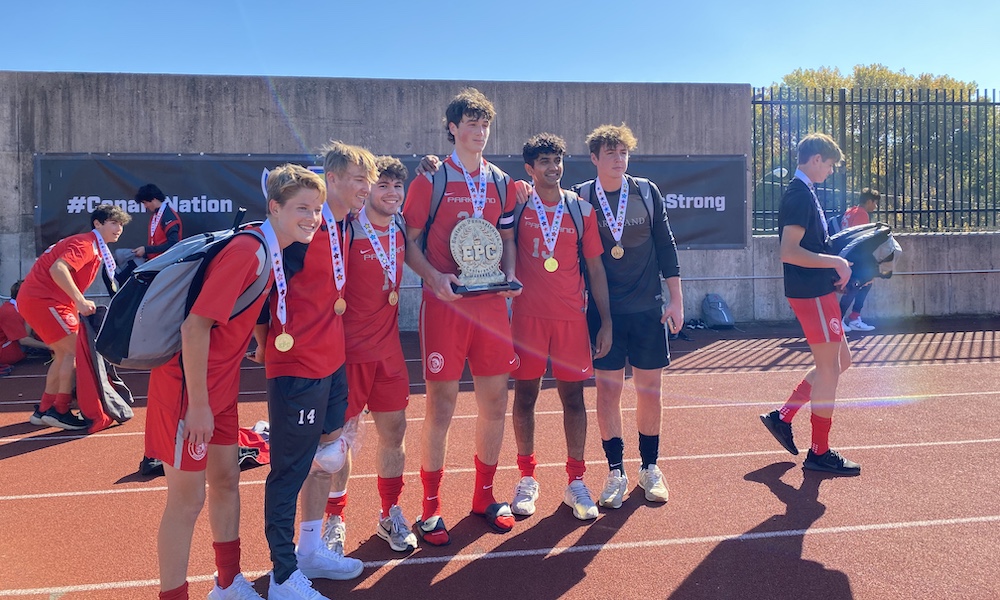 Parkland boys' and girls' soccer were victorious Saturday as both teams won the EPC finals. Parkland boys were first as they took on Northampton in an early defensive battle between the teams. The first half went back and forth as both teams were getting pressure in each other's zone but both teams' goaltenders came up big early on for both squads.
Parkland scored first at the 32:00-minute mark with a goal from junior Logan Thrash. Trevor Grice set up Thrash with a pass to break the tie and gave the Trojans a 1-0 lead heading into the half. The second half started similarly, a back-and-forth defensive battle with limited offensive chances for both teams.
With 10:39 left in regulation Junior Sam Masenheimer gave the Trojans a 2-0 lead thanks to a penalty kick. Northampton made things interesting late as Jackson Vadja scored with 1:34 left in regulation.
Despite late heroic attempts by Northampton, the top seeded Parkland Trojans held on to win their first conference championship since 2017.
The lady Trojans were looking to replicate what the boys did as they took on Emmaus in a back and forth defensive game. Both teams went with a defensive approach to the game.
The first half was back and forth with both teams having opportunities to score, but both defenses stood tall. It was tied 0-0 heading into the second half with both teams looking for someone to be the hero on offense.
The second half was identical to the first as both teams played exceptional defense. The top seeded Lady Trojans took Emmaus to overtime.
In search of a hero on offense, the Lady Trojans got just that as Aristea Gougoustamos found the back of the net. With under a minute to play in the first overtime, this gave the lady Trojans the win and their eighth straight EPC championship title.