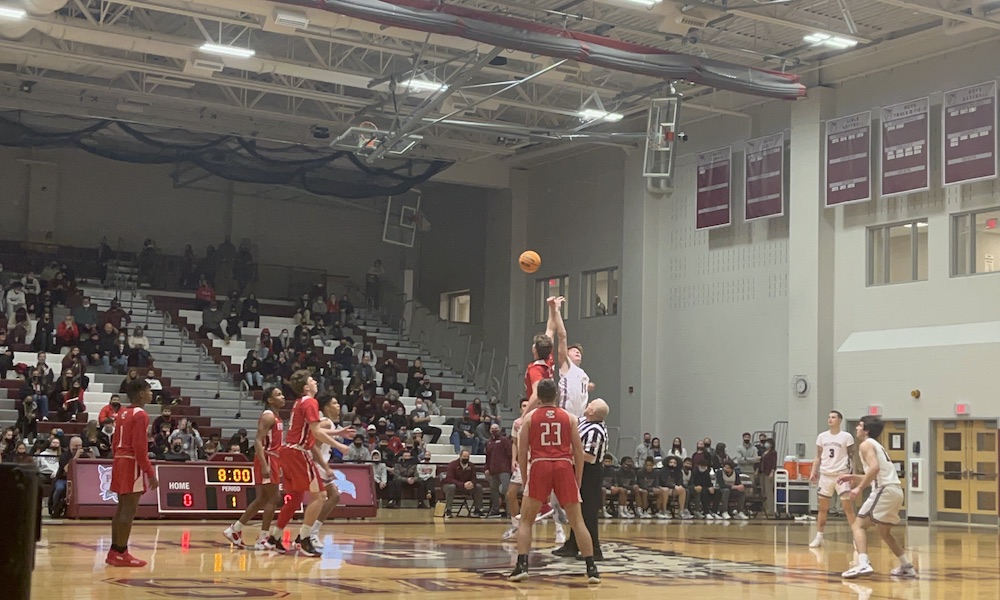 Phillipsburg boys basketball hosted their rivals, Easton, on February second. Both teams were looking forward to the matchup and knew that the game would be close.
The game started off strong with both teams scoring and keeping the game even. At the end of the first quarter, Easton led 11-8.
Both teams continued to dominate on offense. Phillipsburg's Josh Borelli dropped several three-point shots, helping his team get closer to success. At halftime, P'Burg trailed 26-22.
With a close game on the line, both teams did everything in their power to secure the victory. Phillipsburg continued to pass, shoot, and score. Phillipsburg pulled ahead by the end of the third quarter, leading 37-31.
P'Burg did all they could to keep their lead, closing in tight on defense. Phillipsburg pulled out this tight victory, defeating Easton 46-43.
Phillipsburg's key player, Josh Borelli, sank five three-pointers and totaled 17 points for the game.