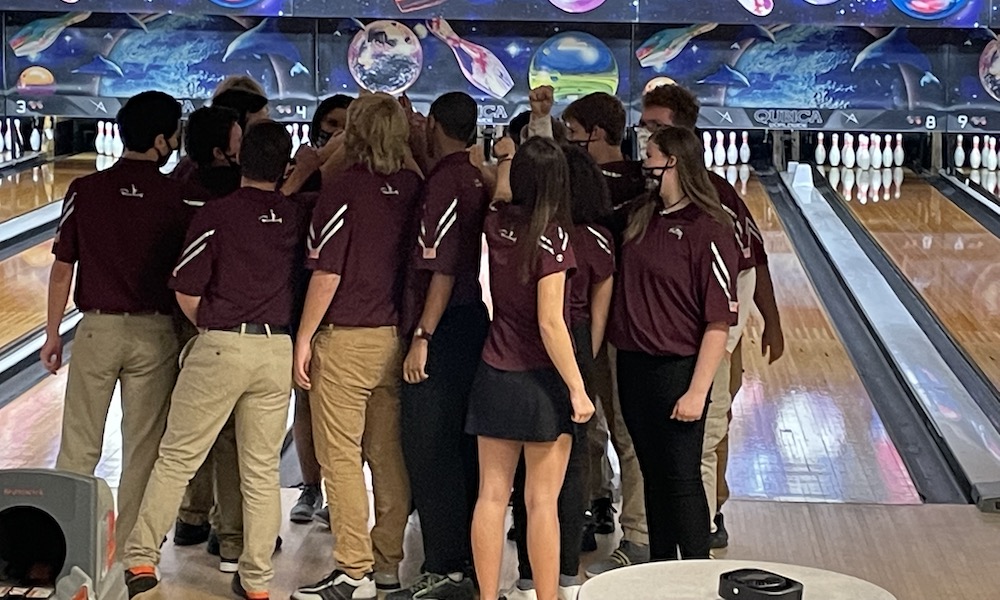 Phillipsburg's bowling team has only been in existence for five years and has made monumental accomplishments over this past season.
As a team, P'Burg bowling dominated. To kick off the season, the girl's team won first in the Greg Rottengen Tournament. The girl's team went 14-0 for the season, defeating every team they played, ranking seventh in the state. The boys went 13-1, but went undefeated in the conference. Because of their astonishing records, both teams placed first in the Skylands Conference. Phillipsburg's coach, Jason Kish commented, "To secure the Skyland Conference for both the boys and girls, I'm just one word, ecstatic." Both teams took home a championship victory in the Hunterdon Warren Sussex Tournament. Phillipsburg bowling entered the Skyland Conference Tournament and both teams placed second.
The girl's team placed first in the sectional tournament, advancing to states. In the sectional tournament, Shannon Bickert and Allie Rumfield advanced to individuals. In states, P'Burg fell short of victory to the number one team in the state, Brick Memorial. The boys placed fourth in sections. Adam Hlinka advanced to individuals.
Individually, P'Burg stood out as well. Allie Rumfield placed first in the Skyland Conference, averaging 176. Shannon Bickert (166) placed fourth and Julianna Caul (157) ranked sixth. Allie, Shannon, and Julianna made first-team all-conference. Kumani Wiltshire (137) placed tenth and Savannah Rutar(137) placed eleventh. Kumani and Savannah made second-team all-conference. Kallyse Douglas (129) placed 14th. Allie Rumfield had the Skyland Conference's highest game, 245.
Additionally, the boys ranked high individually. Shawn Lattner placed sixth in the Skyland Conference averaging 194, securing a spot in first-team all-conference. Adam Hlinka (187) ranked seventh, Sean Myers (185) ranked eighth, and Deshawn Reed (175) ranked 11th. Adam, Sean, and Deshawn earned second-team all-conference. Christian Farley placed (166) 15th and Matt Contilliano (165) ranked 17th.
Shawn Lattner had the second highest series in the conference with 773. Coach Kish declared, "I tip my hat off to all those student-athletes and bowlers who have done a really amazing job of getting there to that point." Phillipsburg has had a memorable season. The team was led by strong senior leadership and hard work all around. "They're doing it, I'm just fortunate enough to have the kids to make that happen," stated Kish.