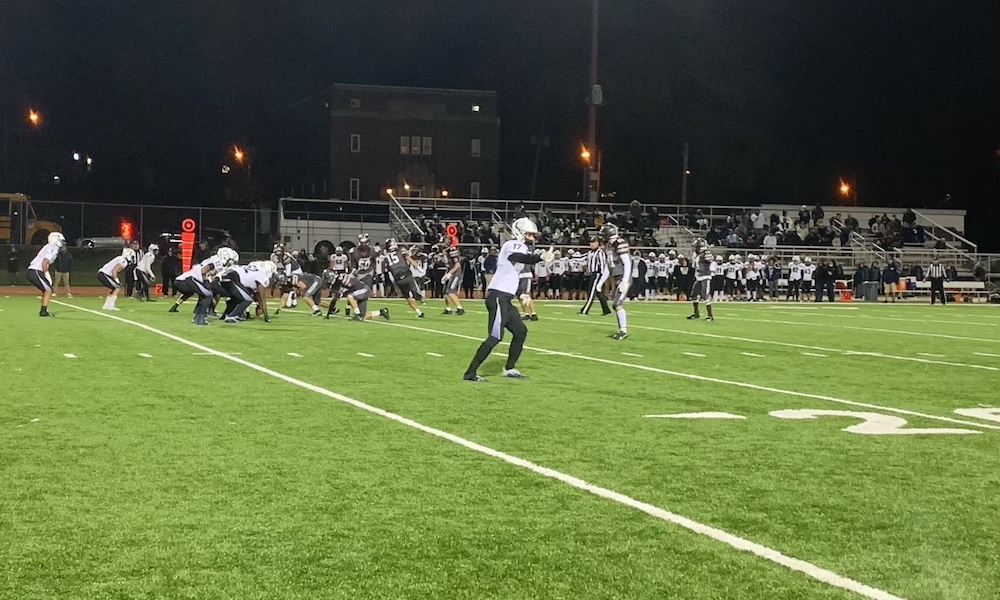 Phillipsburg hosted the first round of the North 2 Group 5 Quarter-Finals against Union City on Friday night. Union City went into the playoff game as the sixth seed. PBurg came in as the third seed.
After a big PBurg sack, Union City went three and out. Josh Colon returned the ball, putting the Liners on the thirty-yard line. Quarterback Jakhye McLean handed off the ball to Xavier Moore. Moore then ran the ball for a 40-yard touchdown. Matt D'Onofrio secured PBurg the extra point. PBurg started the game off strong with a 7-0 lead.
The Eagles ended up third and 13 after several penalties. Quarterback Chris Howell was brought down the end zone by Mulik Warren for a PBurg safety, putting them up 9-0.
Union City kicked off. Rai-Quan Dixon ran the ball for 12 yards, putting PBurg at the 33-yard line. After a few short runs by PBurg, and an Eagles penalty, PBurg took over first and ten, at the 20-yard line. McLean carried the ball for ten yards. Then, Dixon carried for four yards. A sideline warning penalty by the Eagles gave an advantage to the Liners. Tristen Canzano went one yard for PBurg, putting them at third and goal at the five-yard line. Moore carried the ball, but a holding penalty put PBurg back ten yards. A flag on the Eagles for defensive holding put PBurg at third and goal, at the eight-yard line. Moore carried the ball, putting PBurg at fourth and goal, inside the five-yard line. McLean brought in the ball for a Liner's touchdown. D'Onofrio secured another extra point for PBurg, putting them up 16-0.
To start the second quarter, the Eagles had the ball at the Liners 29. Damon Pallotto ran 29 yards for the Eagles touchdown. Union City attempted a two-point conversion but was brought down by PBurg's Rakeem Ransdell. After this play, the game was 16-6.
Roddrick Friday Johnson returned the ball for PBurg, putting them on the 30-yard line. After some short runs and a penalty, PBurg was fourth and five. PBurg attempted the field goal, but it was blocked by Union City. At the half, the score remained 16-6.
After several unsuccessful runs by both teams, the third quarter did not produce any points. During the fourth quarter, Union City tried to put some points on the board, but PBurg's Caleb Rivera intercepted the ball and brought it in for a PBurg touchdown. D'Onofrio converted the extra point, making the score 23-6. With only seven minutes left of the game, neither team was able to add on any more points. PBurg's victory brings them to the next round of the playoffs against Clifton, in the semi-finals, next weekend.