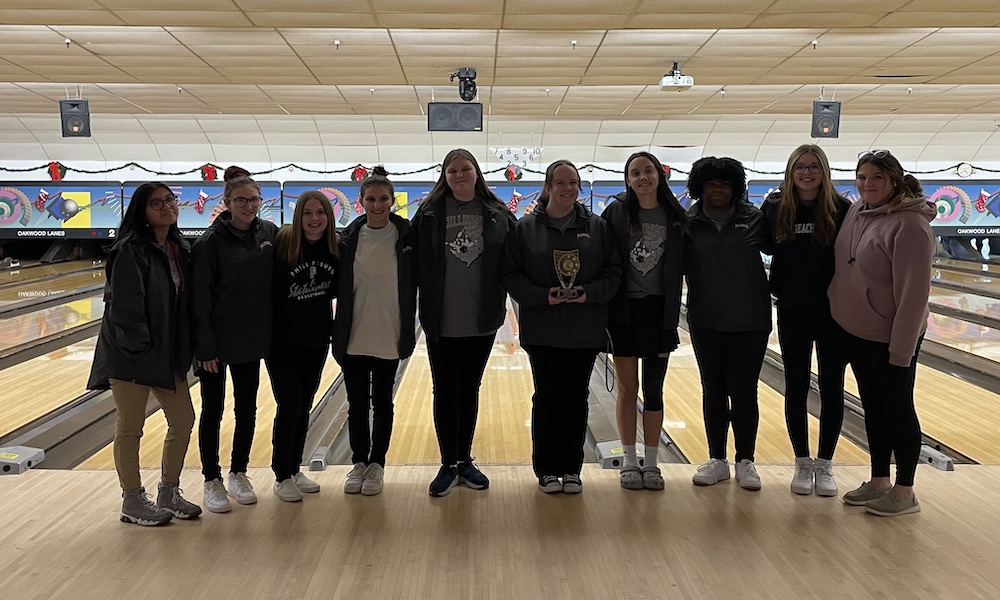 The Greg Rottengen Tournament is an annual bowling tournament that takes place before the regular season begins. Going into the tournament, the Phillipsburg boys' and girls' teams were the reigning Skyland Conference Champions. The girls were also ranked eighth in the state of New Jersey.
For the girls, it was a back-and-forth battle between Phillipsburg and Warren Hills for the first-place spot. Only 11 pins separated first from second place. Warren Hills topped P'Burg 2308 to 2297. In third place, Hunterdon Central scored 1851.
Senior captain Allie Rumfield represented Phillipsburg in a match of survivor. She placed first, taking home the win.
For the boys, Warren Hills placed first with 2899. Not far behind, Morris Tech's co-ed team scored 2861. With 2673 points, Warren Tech placed third. From Morris Tech, Amanda Granata scored an impressive 269, with a series of 706, taking home the trophy for first place in girls' highest game and series.
The regular season begins on December 6th.