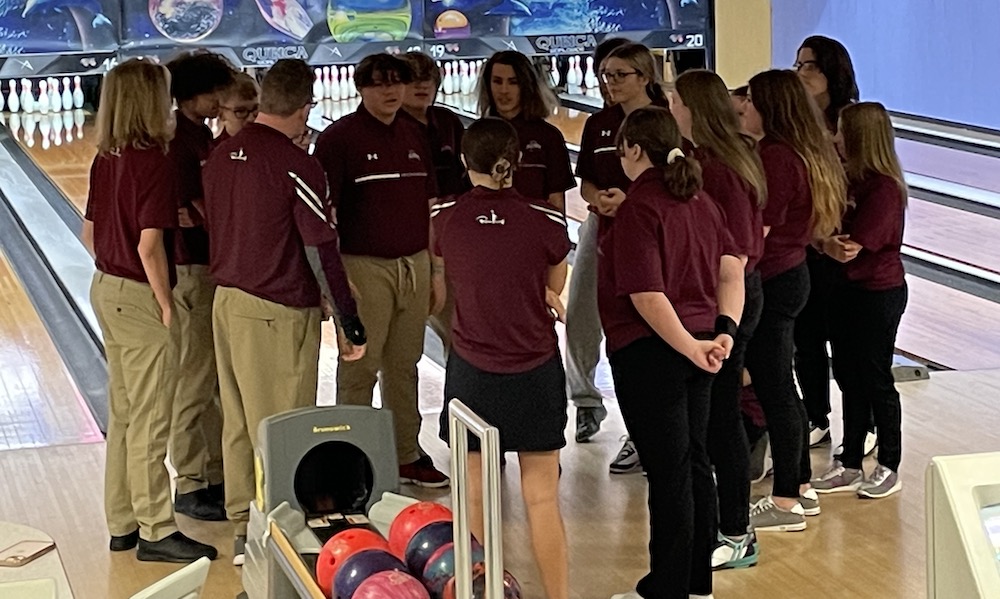 Phillipsburg hosted Watchung at Warren Lanes. P'Burg girls were 2-0 going into the match, the Watchung Girls were 0-2. Both boys' teams were 0-3 on the season.
The Phillipsburg girls dominated all three games against Watchung (839-363, 902-309, 893-292). The victory put P'Burg at 3-0 for the season.
The Phillipsburg boys struggled in game one, falling short of a victory, 659-842. In game two, P'Burg struck back. They defeated Watchung 839-745. The outcome of the match lay in game three. Watchung defeated P'Burg by a slim 870- 813. This match marked Watchung's first victory of the season.
P'Burg boys are currently 0-4 on the season but look for their first victory on Thursday, against Warren Tech.