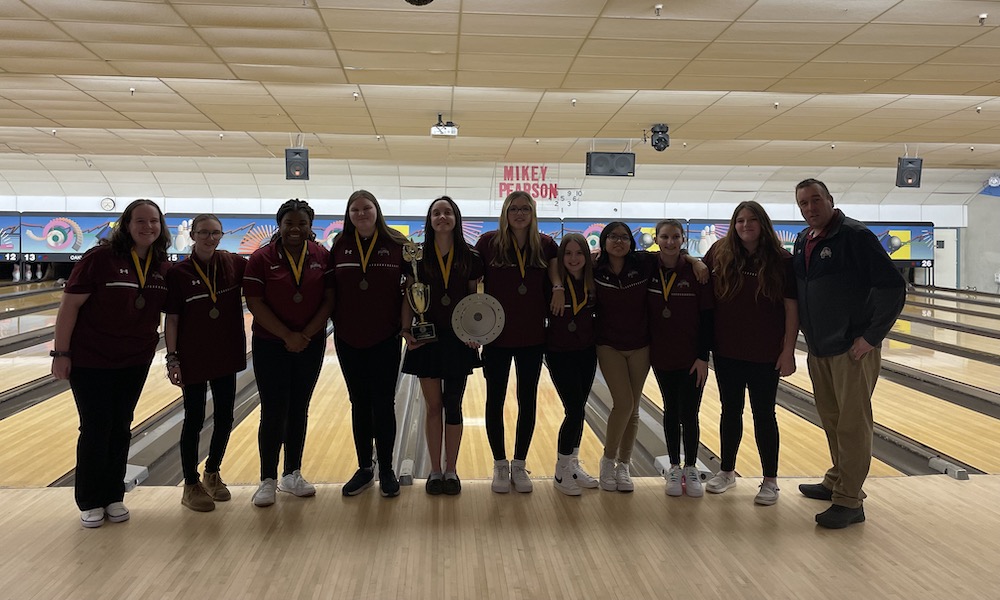 The Hunterdon Warren Sussex Tournament is held every year. Bowling teams from all three counties compete to take home the trophy.
The Phillipsburg Girls bowling team came into the tournament looking to repeat last year's victory and they continued to strike. P'Burg scored an overall pinfall of 2646, to take home first place. Warren Hills took second with 2593. P'Burg senior, Allie Rumfield, was the overall high series winner in the tournament with a 724. In second overall for the girls was Phillipsburg junior, Shannon Bickert, with 643. From Hunterdon Central, Jenna Dambres took third overall with a 602.
For the boys, Warren Hills took home the first-place title with 3146. In second place, Vernon High School scored 2878. For boy's high series, Justin Rizzo of Sussex Tech scored a 717. Warren Hills Matt Comerro (709) and Nate Pantuso (689) took second and third overall.
Many of these teams will face off again at the Skylands Conference Tournament on February 1st at Warren Lanes.