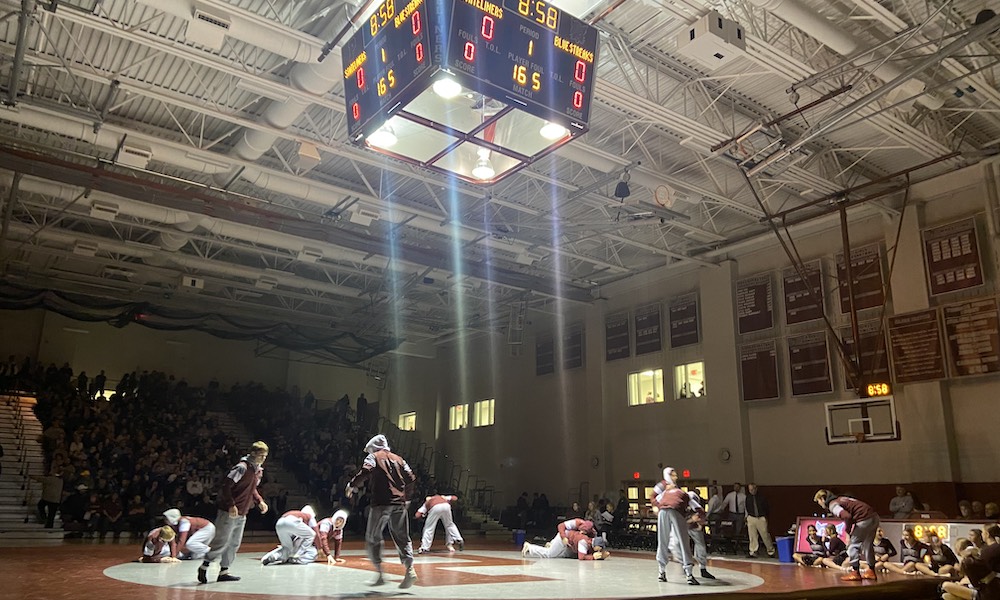 Phillipsburg wrestling is currently undefeated and going into a big week with tough opponents and challenges. They are coming off of a huge win against an amazing Warren Hills team. Big round wins came from P'burg's John Wargo getting a pin, Gavin Hawk getting a pin, and Liam Packer ending it with a technical fall. The Stateliners won 32-22 in one of the biggest matches of the year.
Following the Warren Hills match, they went against Franklin and absolutely dominated them 77-3. Phillipsburg ended with 11 pins, one technical fall, and one forfeit.
The upcoming schedule for the Stateliners is very difficult. Starting out, the Liners go up against Southern in what will be an absolute battle. Southern currently is undefeated and with a key win against Mount Olive.
The Liners will definitely be tested during this match. But, if they keep competing the way they are, I believe they will be able to stand toe to toe with Southern and make it a match that no one would want to miss.
Next on the schedule, the Phillipsburg Stateliners travel across the bridge and face off against their absolute rivals, the Easton Red Rovers. The Rovers stand at 11-4, but have been seen as a really good team. Also, Easton will have the home advantage which will help them during the match
The Stateliners seem very prepared for this rivalry matchup. This is a match that not only the team really wants to win, but the fans, students, and faculty of the school want to as well. This another match that everyone should see.
Phillipsburg will be taking on Hanover Park next on the schedule. This one is a special one for the Stateliners because they will be returning to the Pit, or the Phillipsburg High School. The atmosphere there is like no other and the crowd gets very loud and hyped up when we have a match at the Pit.
Although they are a good team, Hanover Park will have a difficult time at this place just from the crowd alone. Phillipsburg seems like they can get some energy from embracing the crowd and should take care of business at the Pit.
Without a doubt, Phillipsburg has a really tough schedule for the rest of the year, without even mentioning tough opponents like Hunterdon Central and North Hunterdon. The Stateliners have proven to everyone that they are a prestigious team and tough to beat. They will power through and keep dominating the game through this tough stretch of a schedule.