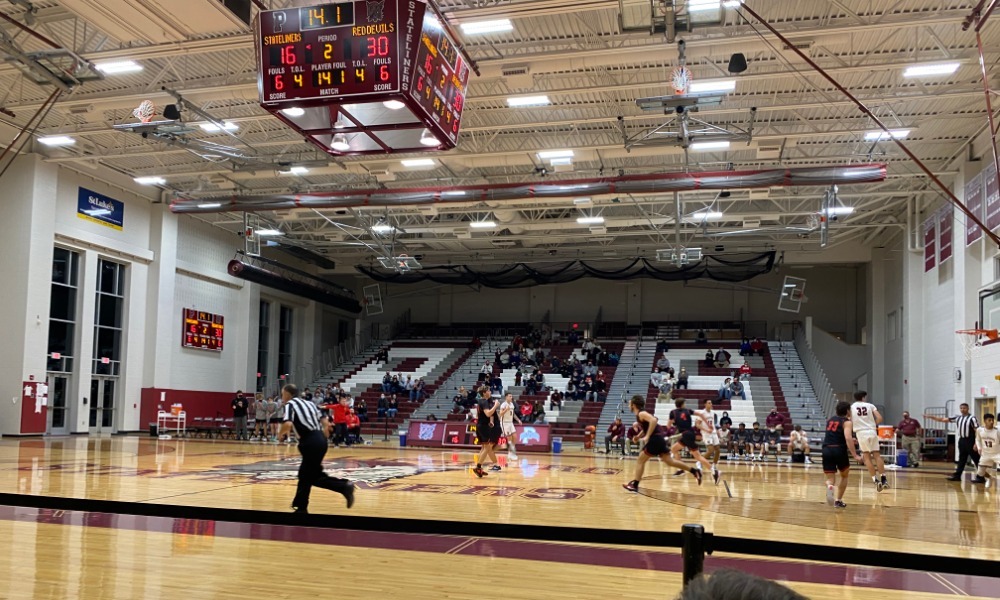 by Mankaran Hanjra and Tarun Anbarasu
The Phillipsburg Varsity Boys basketball team held their season opener against Hunterdon Central High School at home today, showcasing their dazzling new 2021-2022 roster. The game opened with Hunterdon Central asserting their dominance with a tactful display on their offensive end.
By half time, Central had extended their lead up to 20 points.
The third quarter featured Phillipsburg's Ben Capron, Josh Borelli, and Aidan Harkin, who led the Stateliners' efforts to close the score gap. They doubled down on their defensive efforts, utilizing an aggressive form of man-to-man defense. Toward the middle of the fourth quarter, Phillipsburg had cut Central's modest lead down to seven points. This stalemate continued for the rest of the fourth quarter, with the Stateliners continuously fouling the Red Devils' in an effort to gain possession and push the game into OT.
Though close, Central was able to effectively run out the clock and secure the win in the final moments of the game.
Final score: 63-56