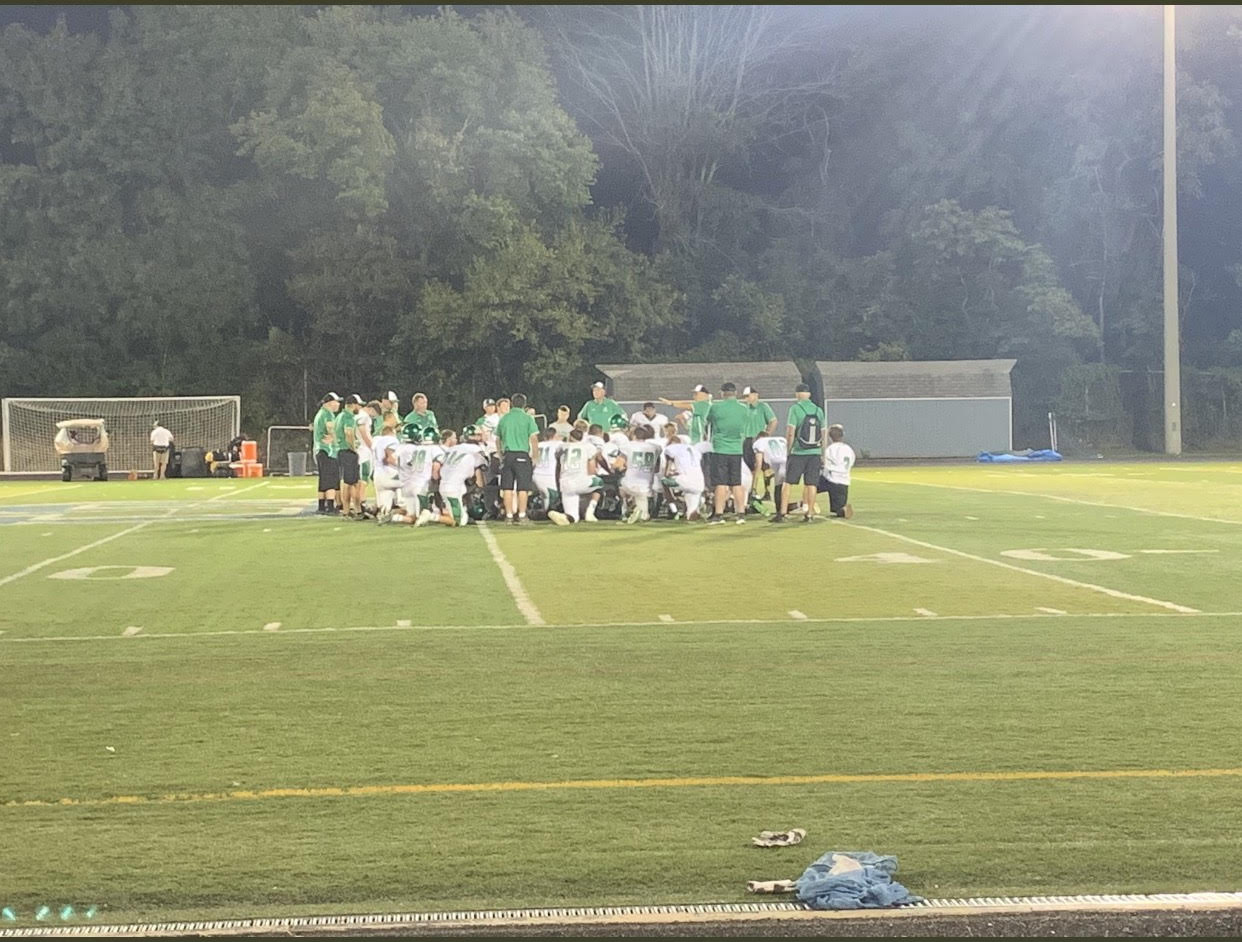 The Pen Argyl Green Knights were eager to start the 2019 season on the right foot against the Salisbury Falcons on Friday night.
Pen Argyl received the ball to start the season, hoping to get a quick strike. However, the Green Knights took a devastating blow as Salisbury's Chad Parton recovered a fumble for a touchdown on the very first drive.
Pen Argyl answered back quickly on their next offensive possession. Senior, Conor Fehr responded with a rushing touchdown, knotting the game at seven apiece. While halftime approached, Salisbury got on the board again with a touchdown, missing the extra point. With only minutes remaining in the half, Green Knight Gavin Amerman punched it in, pushing the Knights ahead by one. The score was 14-13, Green Knights, heading into the third quarter.
Salisbury improved in the second half, coming out strong to start. Scoring on special teams was Chard Parton once again, using his speed to bring a punt to the house. He also racked up another touchdown, receiving a pass from Treyce Weber.
The Knights did answer back later in the half. They pinpointed a punt inside the ten-yard line, forcing the Falcons against their own goal line. Pen Argyl came up big and forced a safety.
However, Pen Argyl's strong defensive efforts, in the end, were not enough to push them ahead, with the Salisbury Falcons winning 25-16.