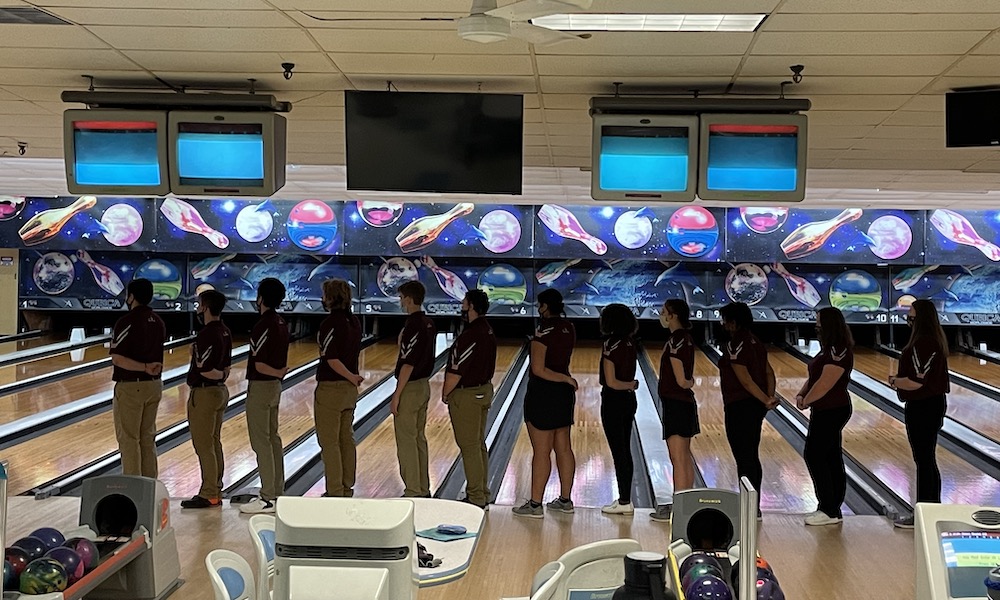 Phillipsburg hosted Bridgewater on Thursday at Warren Lanes. Both P'Burg teams looked to keep their winning streak alive.
Phillipsburg boys came out strong scoring 880 pins to Bridgewater's 802 pins, in game one. P'Burg improved in game two, securing the win with 930 pins to Bridgewater's 777 pins. To finish off the game, Phillipsburg dominated over Bridgewater 948 to 806. The boys' team was led by seniors Christian Farley (618) and Shawn Lattner (611). P'Burg's boys are currently 8-1 for the season, while Bridgwater is 6-4.
The Phillipsburg girls came into the game undefeated. They started off strong, shooting an 847 to Bridgewater's 641. They dominated in game two, winning 799 to 482. To finish off the match, the Phillipsburg girls defeated Bridgewater 797 to 557. The girls were led by junior Allie Rumfield (613).
The P'Burg girls are currently 9-0 for the season.
P'Burg looks to finish out the week strong on Friday against Hunterdon Central.