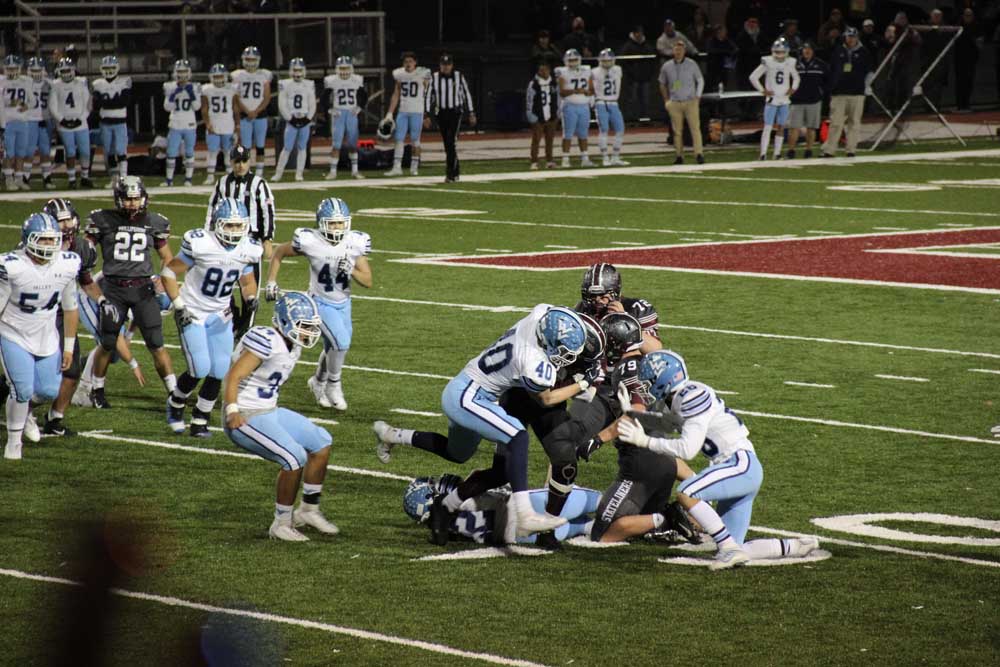 Phillipsburg unfortunately lost against Wayne Valley as they held a 7-0 victory over the Stateliners. Senior quarterback for Wayne Hills, Thomas Moran scored the game's only touchdown during the third quarter.
Phillipsburg received another first down on a fourth down run by junior Matt Quetel in the fourth quarter. The play has originally ruled a fumble recovered by Wayne Valley, but the coach's challenge by Phillipsburg paid off and the runner was ruled down.
Quetel rushed for 67 yards on 16 carries before exiting the game with an injury late in the fourth quarter. Ries completed 5 of 11 passes for 59 yards for the Stateliners, who fell to 8-2 on the season. The final score was 7-0. Phillipsburg now looks forward to beating Easton, their No. 1 goal.