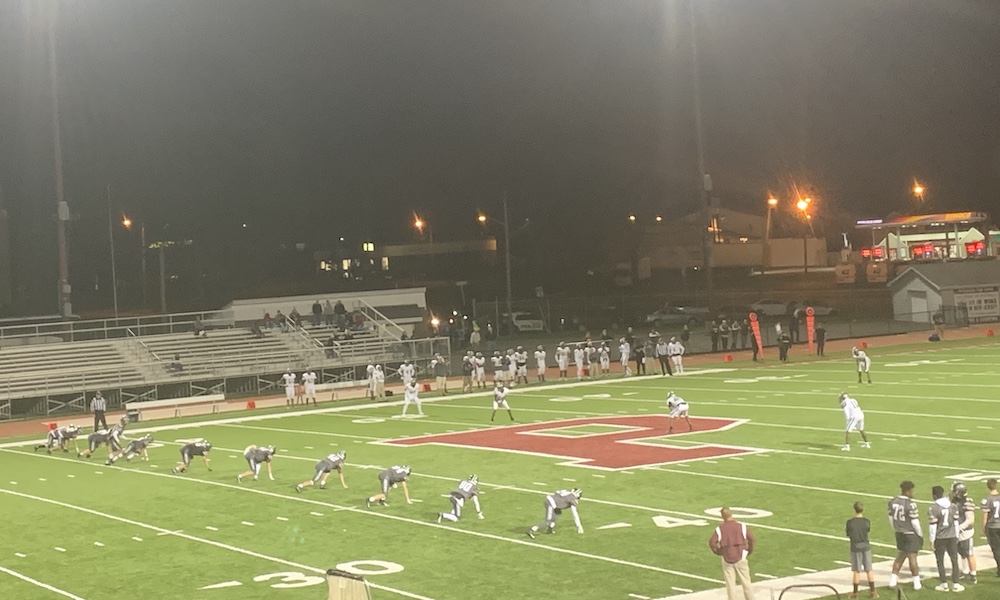 On Friday night, Phillipsburg hosted Capital Harbor Prep of Bridgeport, Connecticut. P'Burg came into the game 4-3.
Right out of the gate, Capital Harbor Prep had a high snap on a punt, causing P'Burg to get the ball on the 17-yard line. Rai-Quan Dixon ran the ball 15 yards the next play. Caleb Rivera ran the ball for two yards, scoring his first touchdown of the season. Matt D'Onofrio secured P'Burg the extra point. P'Burg led early 7-0.
On the next possession, Capital Harbor Prep turned the ball over on downs. Buster Penrose had his first carry of the season for 17 yards. Then, he received a 33-yard touchdown pass from Jakhye McLean. This was Penrose's second touchdown of the season. D'Onofrio put the Liners up 14-0.
Capital Harbor Prep continued to struggle offensively. Phillipsburg's Xavier Moore blocked another punt, which led to another Phillipsburg Touchdown. At the end of the first quarter, Phillipsburg dominated 21-0.
To begin the second quarter, P'Burg blocked yet another punt, giving them the ball at the 18-yard line. Tristen Canzano ran the ball four yards for a P'Burg touchdown. D'Onofrio scored another extra point, to expand P'Burg's lead to 28-0. P'Burg's next possession resulted in a touchdown by Dixon. And yet another extra point by D'Onofrio.
In the next Phillipsburg possession, McLean completed a 56-yard pass play to Cameron Bohal, bringing the ball to a Phillipsburg first and goal. Dixon brought in his second touchdown of the game. D'Onofrio continued to add to P'Burgs lead, making the score 42-0, at the half.
At halftime, P'Burg hosted a beautiful Veteran's Tribute. The student section and athletes cheered on the Phillipsburg hometown heroes, as they walked down the sidelines.
In the second half, P'Burg put in many of their JV players, led by freshman quarterback Jett Genevese. A big interception was made by Jayson Garcia, however, the Liners were unable to turn this play into any points.
In the fourth quarter, Capital Harbor Prep did not let P'Burg's huge lead discourage them, even on the very last play of the game. Capital Harbor Prep attempted a long pass, resulting in an interception by P'Burg's Dante Carlucci.
The Liners showed their offensive and defensive strengths in this game. P'Burg's kicker Matt D'Onofrio had some impressive numbers for the night. He went six for six on extra points. This game puts P'Burg at 5-3 for the season. Next week, Phillipsburg hosts Westfield on Friday evening.