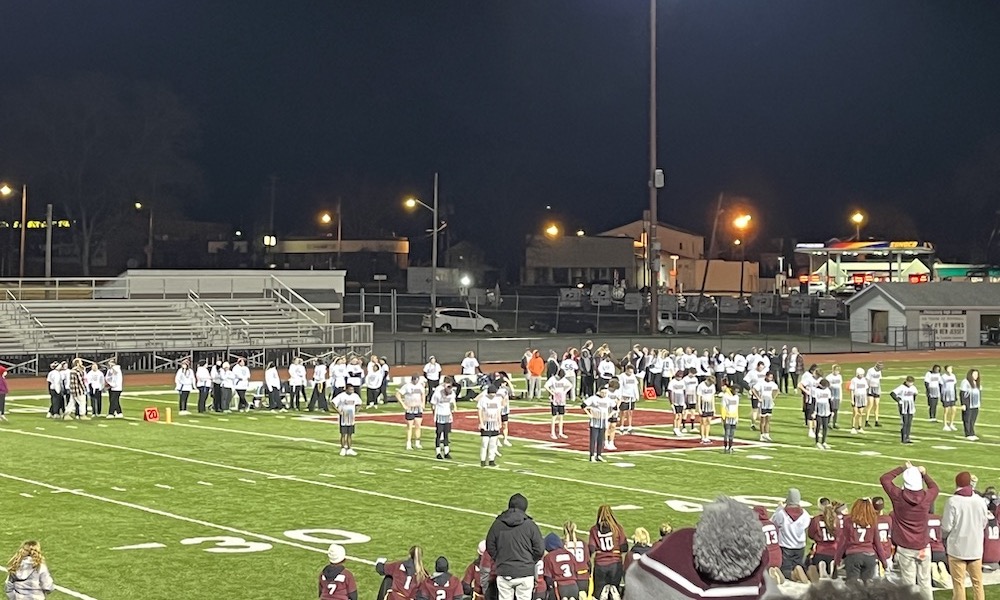 Tradition is of the utmost importance for both Phillipsburg and Easton High School. The rivalry the teams share brings together their respective communities. Powderpuff is one of the traditions that the schools look to the most. The senior boys cheer on the sidelines and put together a halftime performance, while the senior girls play football. The game prepares both schools for a week of school spirit and the big turkey day game.
The P'Burg girls took the victory against Easton. Both Keya Gulati and Charlotte Franc scored two touchdowns for Phillipsburg. The Liner's quarterback Nilaja Wiltshire lead the P'Burg girls to victory, assisting every touchdown for P'Burg.
Defense for the Liners was led by Beth Kelly. The final score was 33 to 27.
The cheerleaders hyped up the student section throughout the game. At halftime, both teams put on dynamic performances full of tricks, flips, and stunts.