Player Name: Ryan Boylan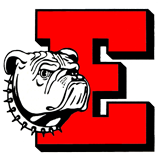 School: Easton
Year: 2020, Sr.
Postion(s): G
Jersey Number: 4
Height: 6'2″
GPA: 93%
Other Sports: N/A
Starting Experience: 3 year starter, 4 year varsity player
2018 Stats: 17ppg, 6rpg, 2apg
2018 Honors: EPC 2nd Team All Star
Player Twitter Handle: @ryan_boylan
Coaches Comments: Sitting at 913 career points heading into his senior season. 4 year varsity player. High volume scorer who has expanded his offensive game each season. Getting lots of DIII attention, with plans to continue to play in college.