Player Name: Sebastian Piszczatowski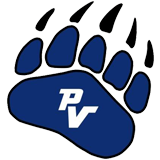 School: Pleasant Valley High School
Year: Senior
Position(s): Forward
Jersey Number: 32
Height: 6'6"
GPA: 3.7
Other Sports: N/A
Starting Experience (Years): 1 year
2018 Stats:
PPG- 8.4 shooting over 32%
RPG- 9.7
APG- 2.2
Player Twitter Handle: @sebaspisz8
Coaches comments: Sebastian is every coach's dream. He is a fantastic young man with an endless ceiling. He has a fantastic attitude that guides him in his success as a player. He is a player that takes in everything he is coached and taught to do, and improves constantly. Any college coach would be very lucky to have him.