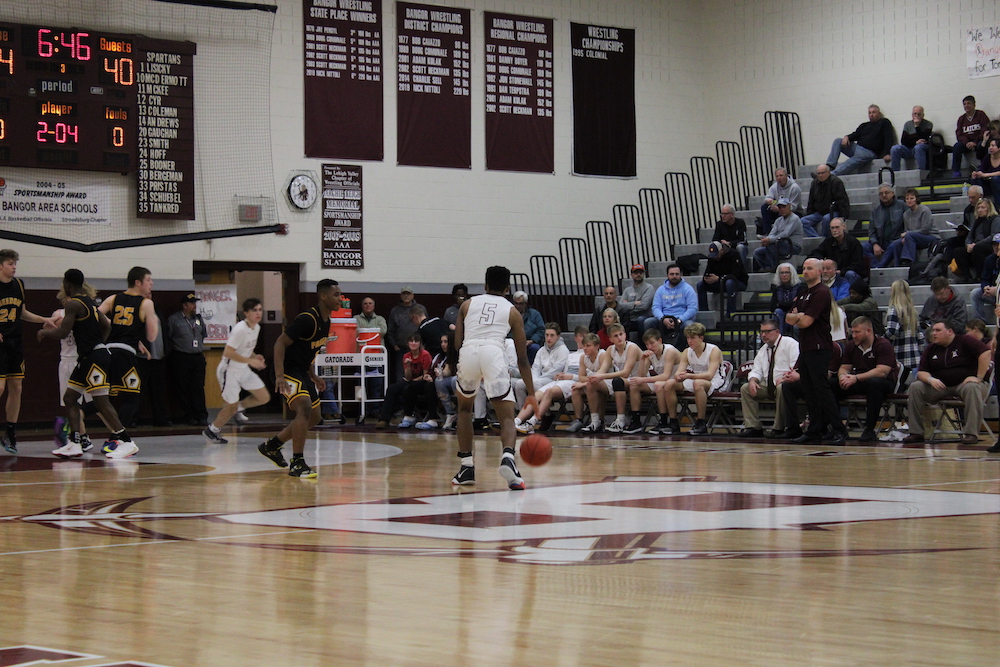 The Bangor Slaters took on the Freedom Patriots at a home boys basketball game on Thursday, January 23rd. The Slaters were enthusiastic and ready to work together to get themselves another win.
The first quarter was a rough one for the Slaters. CJ Miles, Nate Owens, and Quin Karner each scored the Slaters two points. However, the Patriots were leading them 21-6 by the end of the first quarter.
At the end of the first half of the game, the Patriots were still taking the lead with a score of 38-12.
During half time, the Slaters were preparing themselves to fight for a win. They came out and gave the game their all. The Slaters were fighting as hard as the could, working together, and giving everything they had.
Despite the hard work, the Patriots won over the Slaters with a score of 70-42.
If you want to see the Slaters come back with a win, go to their away game at Moravian Academy on January 28th!