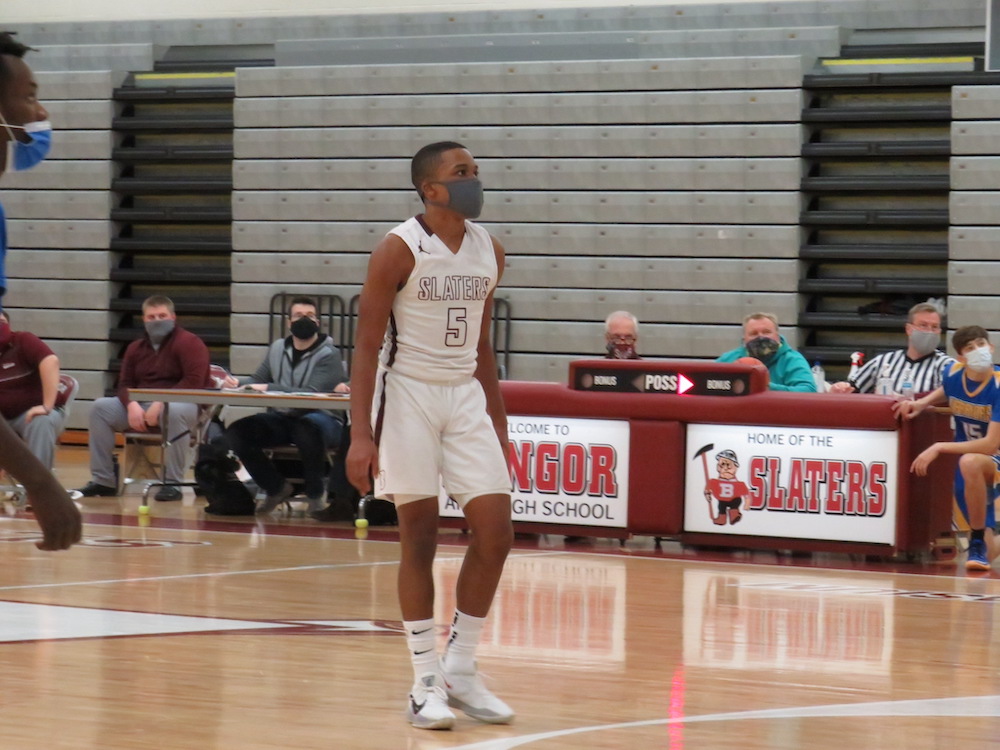 On Tuesday, February 23rd, the Bangor Slaters took on the Wilson Warriors at Bill Pensyl Gymnasium for the first round of the Colonial League Playoffs. The Warriors got off to a hot start in the first quarter, but were no match for the Slaters killer offense, ending the first quarter 20-11.
The Warriors and Slaters both scored 16 points in the second quarter, ending the half 36-27. Senior CJ Miles for the Slaters ended the half with 16 points and Senior Gabe Zieba finished with ten points. The Warriors came out of halftime on fire, out scoring the Slaters in the third quarter. CJ Miles secured the win for the Slaters by scoring 15 points in the last quarter, giving him a total of 31 points for the game.
The final score was Slaters 71, Warriors 47. The Slaters will move onto the next round of playoffs.