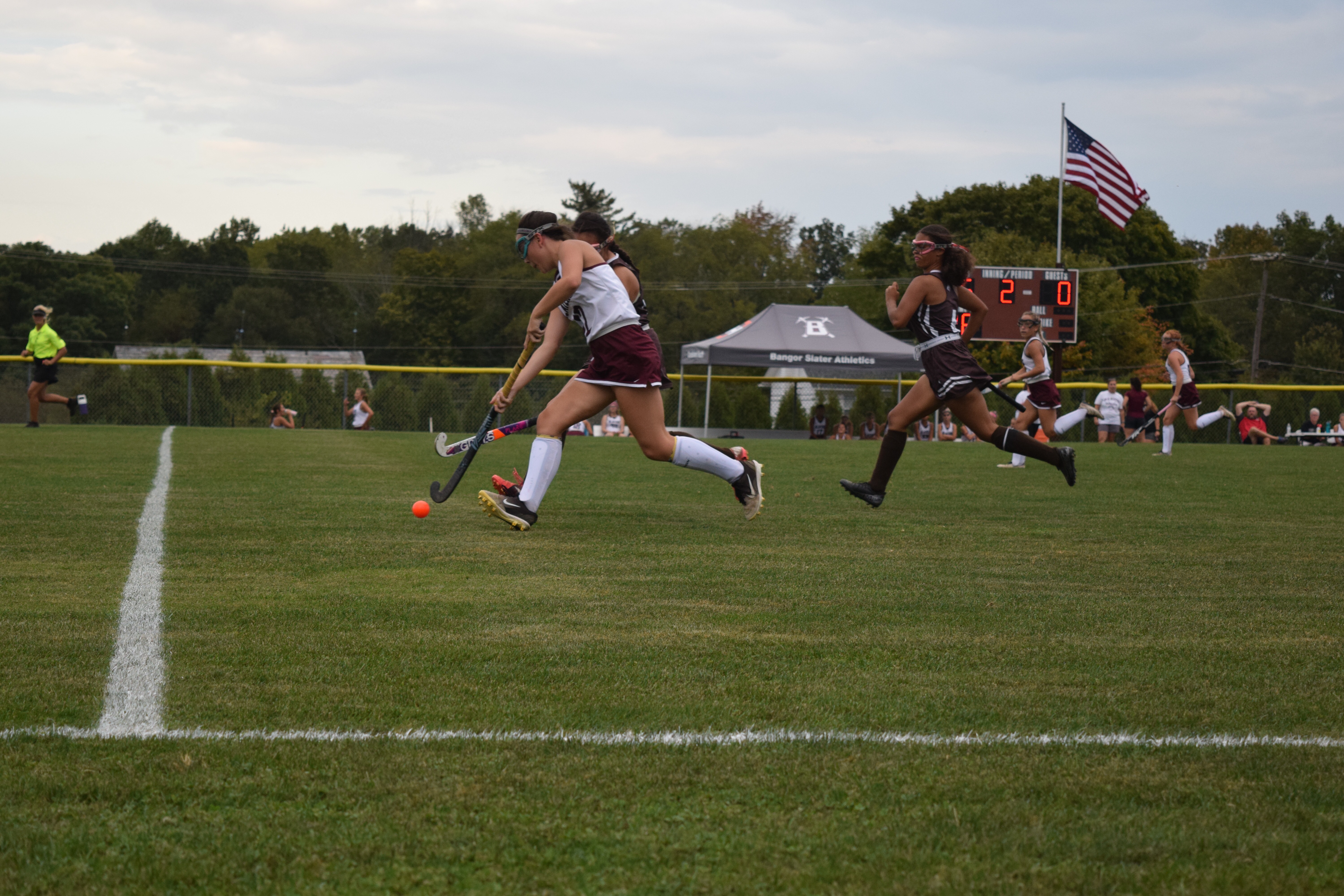 On Monday September 23 , The Slater girls field hockey team took on the Catasauqua rough riders in an exciting game! The girls were eager for a win, after their loss last week against Moravian Academy.
In the first half five goals were scored by Dani Frinzi, Charlsie Paynter, Carly Amerman, Mattie Albert and Grace Fraunfelter. The girls had great communication, amazing plays, and only one goal in mind, to win! After halftime, the Slaters scored two more goals by Kaylee Holland and Carly Amerman. The team was crushing it on the field, and brought home another victory with a final score of 7-0.
Along with the excitement of a double victory, with JV also winning 5-0, they honored their six seniors for their athletic achievements. The seniors are Carly Amerman, Charlsie Paynter, Dani Frinzi, Hailey Hotchkin, Makayla Hartzell and Angela Bonopagne. Their coaches and teammates wish them the best of luck with their future endeavors.
On Wednesday, the Girls field hockey team will be traveling to Saucon Valley in hopes of keeping their winning streak alive!