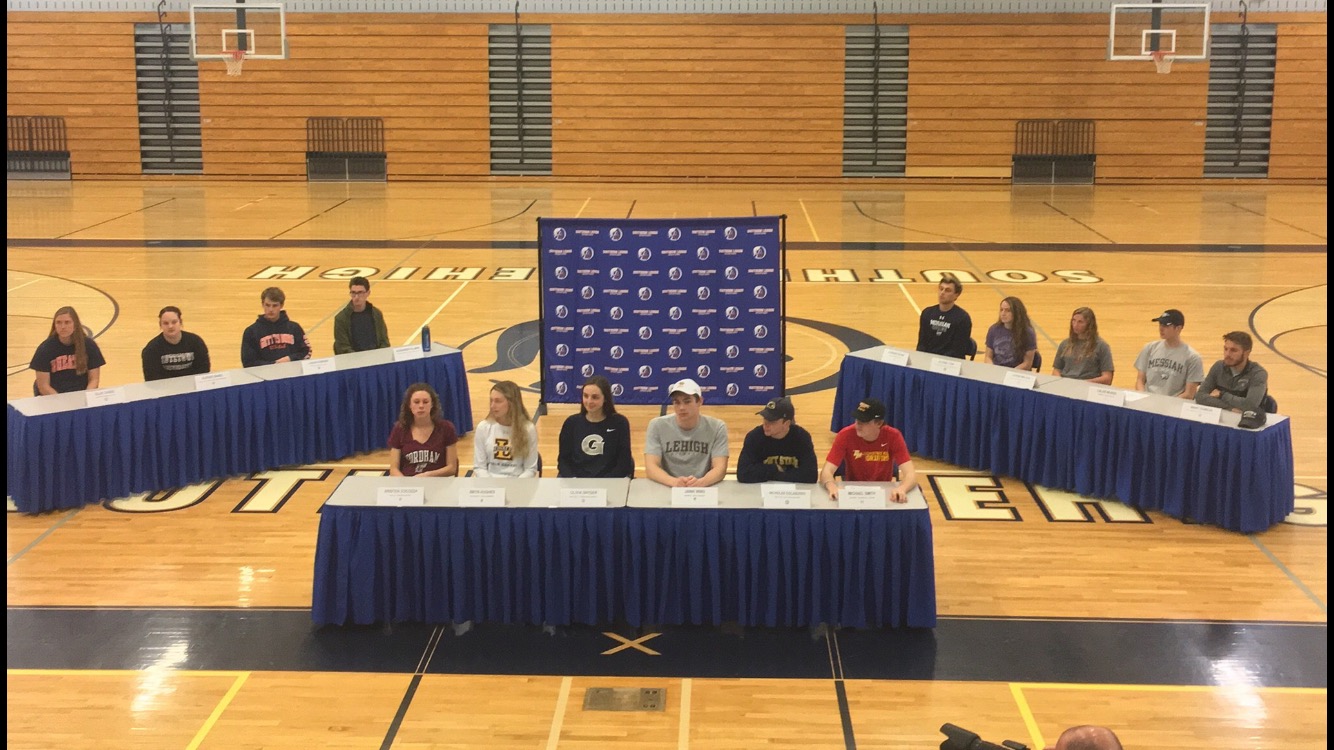 A total of fifteen athletes representing 13 different sports were honored on Friday at Southern Lehigh High School. It was all part of the schools Student-Athlete College Recognition Ceremony.
One of biggest names on the list is Olivia Snyder who will take her basketball talents to Georgetown University in the fall. Snyder, who was the Colonial League MVP, leaves Southern Lehigh as the schools all-time leading scorer(2,077 points) having past Erin Owens mark of 2,060 set in 2005.
Below is a list of all the student-athletes that participated in todays ceremony.
Ellie Cassel                  Basketball       Wheaton College
Alexsis Daniel             Cheerleading  Kutztown University
Kristen Cocozza          Soccer             Fordham University
Nicholas Colasurdo    Wrestling        Kent State University
Logan Edmond           Football           Gettysburg College
Alexander Fillman      XC/T&F            Franklin & Marshall College
Stephen Hoyer            Baseball          Moravian College
Bryn Hughes               Field Hockey   LaSalle University
Alyssa Lyon                  Volleyball/Track and Field      Houghton College
Lauren Malicki            Lacrosse          Stevens Institute of Technology
Caleb Munoz              Swimming       Messiah College
Marc Ramson             XC/T&F            Elizabethtown College
Michael Smith            Lacrosse          Chestnut Hill College
Olivia Snyder              Basketball       Georgetown University
Janik Wing                  Swimming       Lehigh University