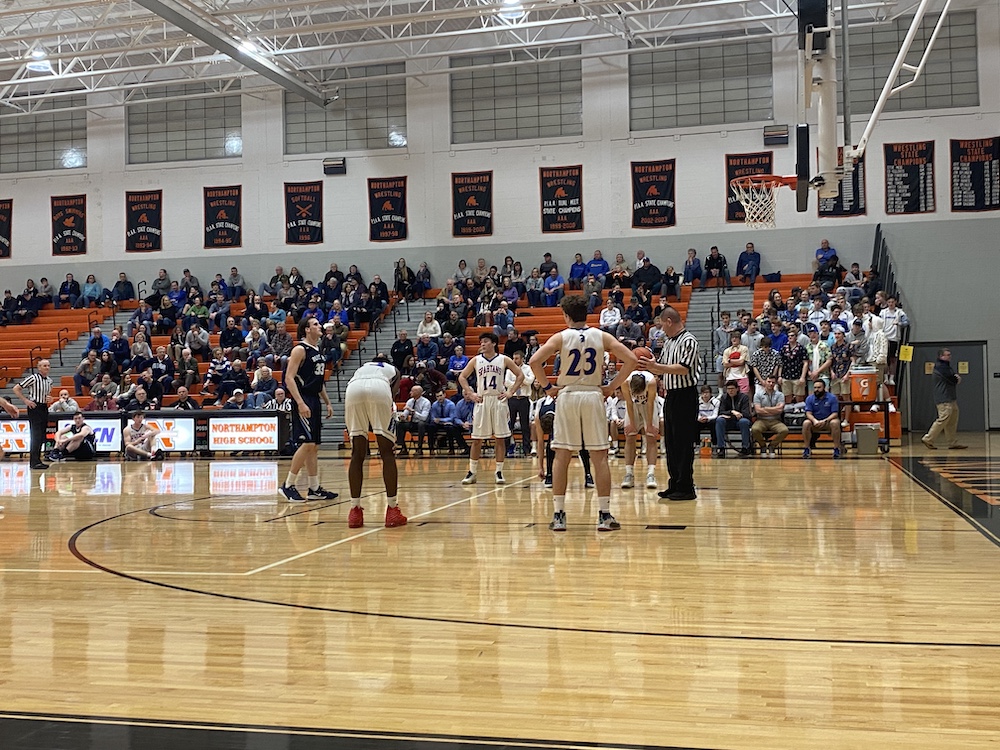 Tonight was the 5A boys semifinals. It was held at Northampton High School. The match up was between the Southern Lehigh Spartans and the Blue Mountain Eagles.
The game started off pretty slow. Southern Lehigh had a hard time getting on the board. Once they did, the Eagles kept it consistent. Southern Lehigh was winning 13-9 at the end of the first quarter.
Things started to pick up in the second quarter for both teams. It was closer and more back and forth. Southern Lehigh went into the half leading by seven, where it was still anyone's game.
As the third and fourth quarter came around, Southern Lehigh picked up their momentum and went with it. They couldn't miss shots and Daryl Coleman was getting more baskets. The Southern Lehigh Spartans went on to beat the Blue Mountain Eagles 67-55.
For Southern Lehigh, Daryl Coleman led the team with 20 points. Chris Andrews had 14 and Asher Smith added 12.
For Blue Mountain, Keenan Cryts led the team with 16 points. Kade Henninger was right behind him with 14 and Alex Ketch had ten additional.
Southern Lehigh advances and will play on Friday Feb 28th against Pottsville at a place and time to be determined.