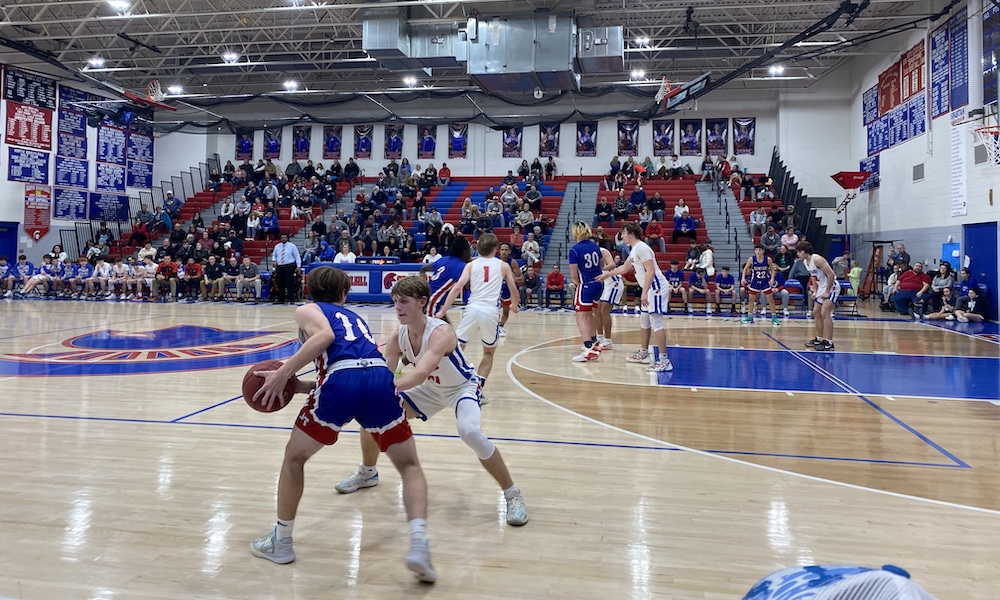 The North Schuylkill Men's basketball team picked up their fifth win in a row defeating the Jim Thorpe Olympians by a score of 59 to 28. The Spartans now sit in a tie for second in the Schuylkill league, while the Olympians fall to sixth.
The Spartans jumped out to an early lead in the first quarter with Zane Zulkowski and Joey Flail adding five and four points respectively. The Spartans were staunch defensively, forcing seven early turnovers through aggressive defensive play.
The Spartans added to their lead in the second quarter with Flail totaling eight points by the end the of the quarter. The score at the half was 37 to 10, with Joey Flail the leading scorer with 12 points.
Jack Dean entered his name on the scoresheet in the third quarter, making a three pointer and a layup to lead scoring for the quarter with five points. The score by the end of the quarter was 52 to 23 in favor of North Schuylkill.
North Schuylkill began to rotate in their reserve players and coasted to the win in the fourth. The Spartans look to take control of second place on Thursday when they face Pottsville Area. Jim Thorpe takes on the Crimson Tide on Saturday.