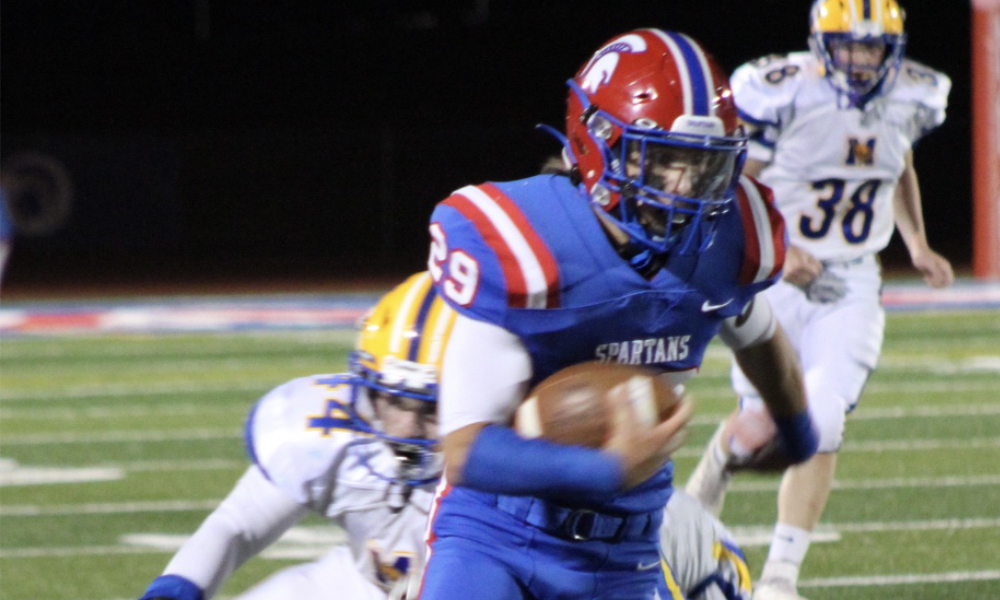 The North Schuylkill Spartans celebrated senior night, homecoming, and took on the Marian Catholic Colts on October 9. The Spartans wasted no time in putting points on the board. Jake Hall hit Dylan Dietz for a TD on their opening drive. Hall then connected with Evan Stanakis for a 19 yard TD pass with 4:20 left to play in the first quarter. To end the quarter, Hall threw another TD pass, this time 35 yards to Gavin Whalen. The Spartans led 21-0 at the end of the first.
North Schuylkill did not let up in the second quarter. Hall's fourth TD pass of the night, and second to Whalen, came with 10:00 left in the first half. The Spartans went up 28-0 over the Colts with that play. Hall connected once again for another TD, this time to Tanner Walacavage, for a huge 57 yard TD with 4:30 left in the second quarter. North Schuylkill's first rushing TD came from Josh Chowansky, a 79 yard run to put the Spartans up 42-0 to end an impressive first half.
The third quarter remained scoreless, with both teams not generating much offense. The Spartans topped off the night with a 23-yard rushing TD from Ricky Halford.
North Schuylkill beat Marian Catholic by a score of 48-0. Jake Hall threw 5 TD passes in the team's win. The Spartans move to 5-0 on the season, and take on the 4-1 Pottsville Crimson Tide next week. The Marian Catholic Colts move to 1-4, and play 2-0 Tri-Valley next week.