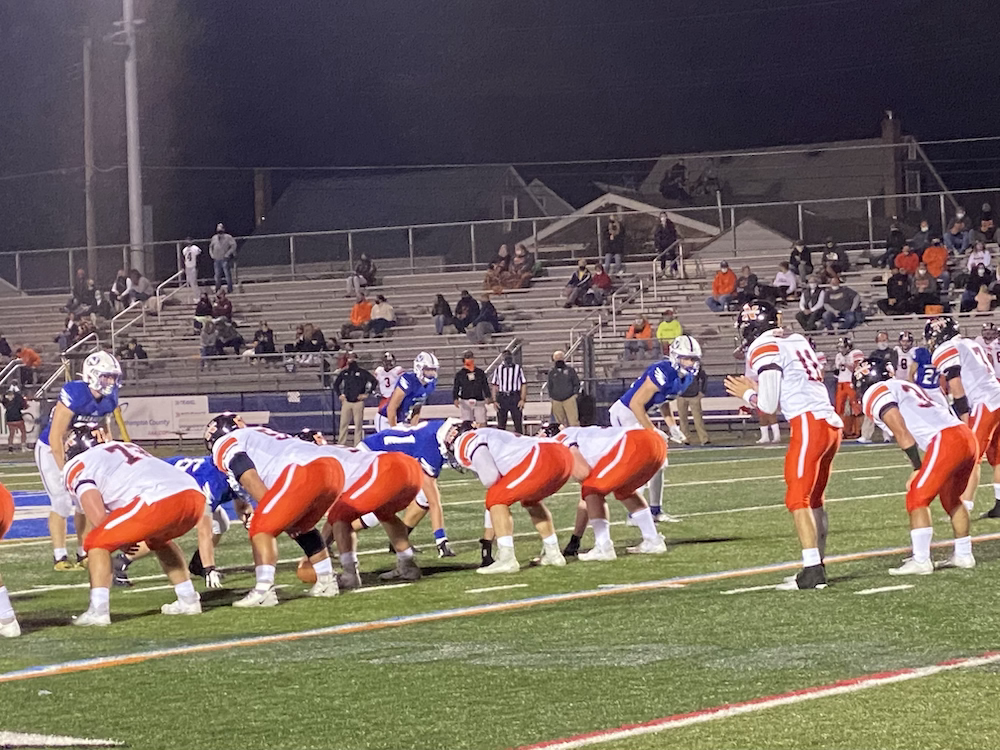 Coming off a two game win streak, Nazareth football knew better than to underestimate an impressive Northampton team. There was a certain energy in Andrew S. Leh Stadium on Friday night with it being senior night for the athletes. As head coach Tom Falzone said, "Success breeds success," and this team has come to each game ready to play as a family.
The game started off slow with Northampton striking first with a field goal late in the first quarter. Both teams managed to score a touchdown each before heading into halftime. Northampton led the Blue Eagles 10-7 late into the third quarter.
Northampton had come out with the strong start to the game they were looking for, but Nazareth was able to change the course of the game in the second half. The Blue Eagles came out of halftime ready to take some risks. An impressive fourth down conversion led to a touchdown from Nazareth's Matt Bugbee to Greg Salivonchik to put Nazareth on top 14-7 for the first time in the game. The Eagles were ready to defend this lead.
A huge fourth quarter play helped to keep this momentum going for Nazareth. A remarkable 71 yard touchdown pass from Nazareth's Joe Capobianco to WR Jaiden Cabrera put the team at 20-7 in just a matter of minutes. A final score for both Nazareth and Northampton ended the game at 27-17.
While Northampton falls to 0-2 on their season, they played an impressive game and have a lot of positives to take away from Friday's game. As head coach Kyle Haas said, Northampton has had to make a lot of adjustments this season, but they will continue working to play at a high level. Nazareth didn't let their slow first half define the game, and their second half surge pushes them to 3-0 on their District Title defending season.