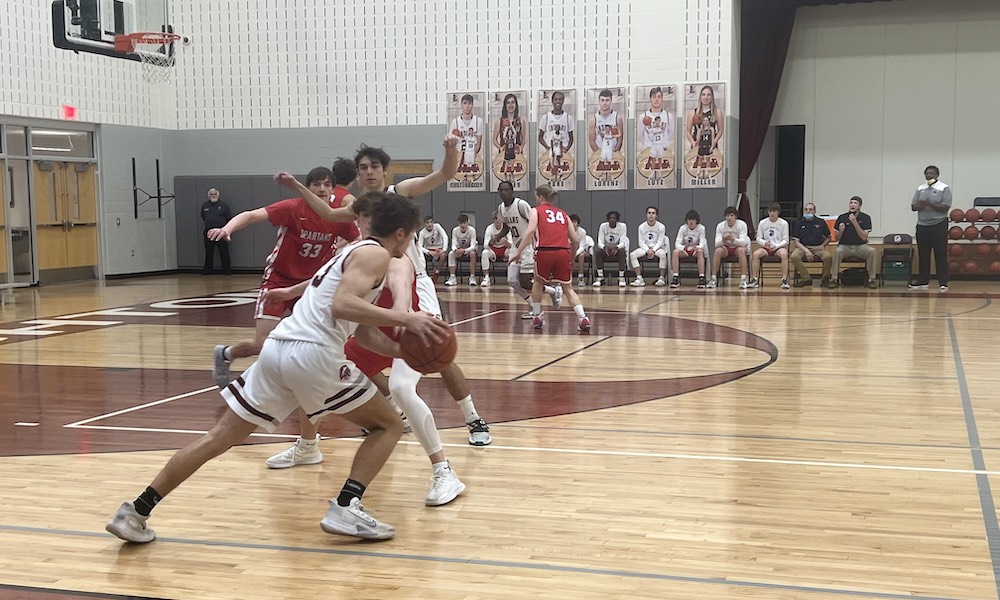 The Lehighton Indians Boys Basketball team welcomed the North Schuylkill Spartans for Senior Night on Tuesday, February 8th. Lehighton entered the event with a record of 4-15, while North Schuylkill entered the event with an overall record of 10-8.
North Schuylkill jumped out to a 10-6 lead over Lehighton after the first quarter. North Schuylkill then outscored Lehighton 16-7 in the second quarter leading to a 26-13 lead for the Spartans at the half.
Lehighton came out of the half going on a 20-12 run in the third quarter, cutting North Schuylkill's lead to 38-33. The Indians pulled within two points of North Schuylkill in the fourth quarter, outscoring the Spartans 10-7 and cutting their lead to 45-43 with just 52 seconds remaining.
Jack Lorenz was a key part in leading the Indians back within two points of North Schuylkill, scoring 17 of his 19 points in the second half. Despite two looks at the buzzer from Tyler Rehrig and Brayden Lutz, Lehighton's rally was not quite enough and they fell to North Schuylkill 46-45.
TOP SCORERS: Lorenz led Lehighton with 19 points. Brayden Lutz added eight. Jack Keiter and Zane Zulkowski each had ten points for North Schuylkill. Kieran Fisher finished with nine.
Lehighton falls to 4-16 on the year, while North Schuylkill improves to 11-8 on the year. Lehighton will now travel to Panther Valley on Friday, February 11th with a start time of 7:00 PM. North Schuylkill will host Pine Grove on Wednesday, February 9th with a start time of 7:00 PM