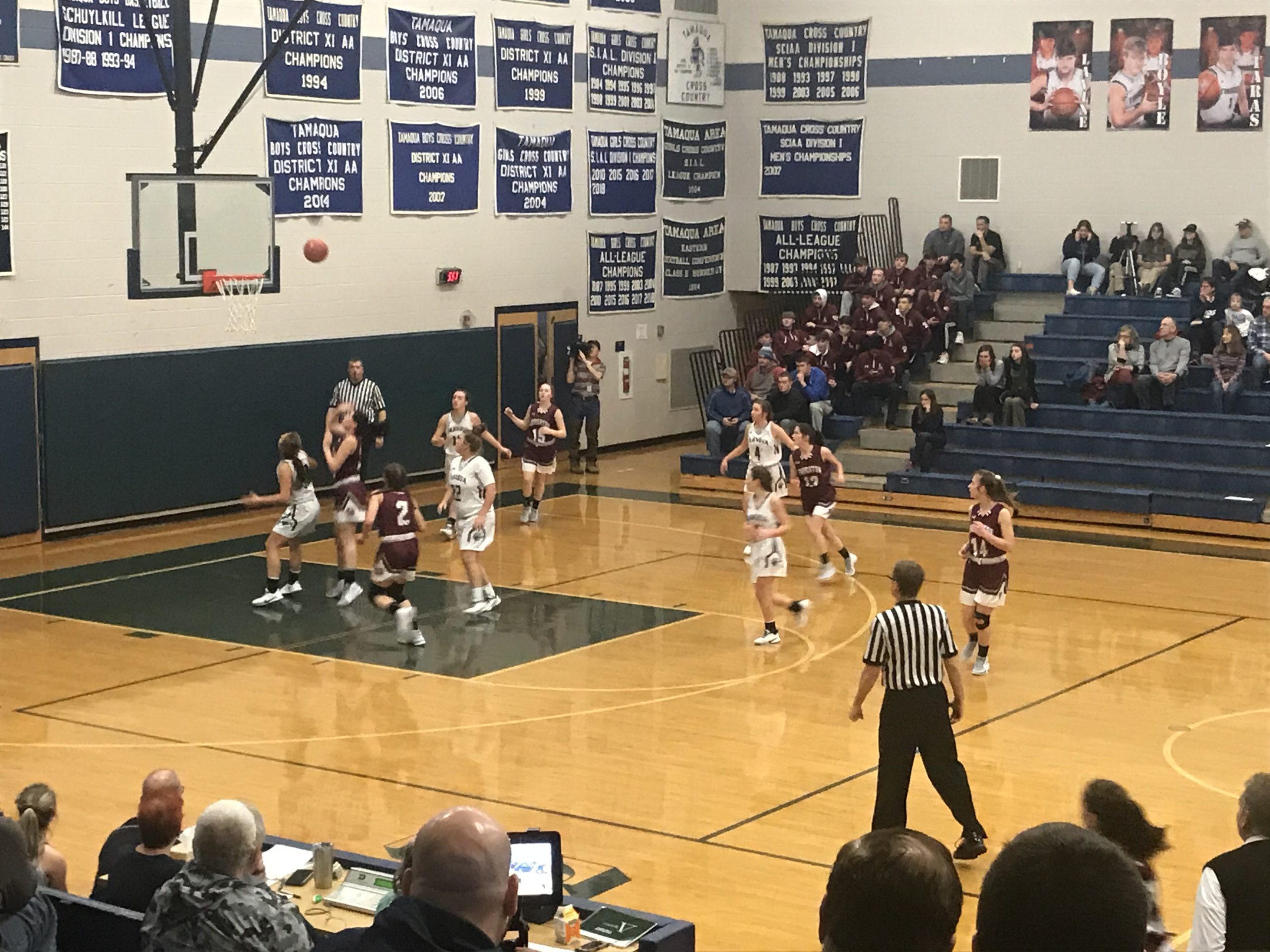 The Tamaqua Blue Raiders welcomed the Lehighton Indians for a girls varsity basketball match Friday night for the D11Sports game of the week. Tamaqua entered with a 9-2 record and Lehighton entered with a 5-8 record.
Tamaqua stormed right out of the gate taking a 20-6 lead at the end of the first quarter. Tamaqua went into halftime with a 26-12 lead over Lehighton. At the half, Tamaqua's top scorer was senior Emma Kuczynski with ten points. Lehighton's leading scorer was junior Alexis Solomon with four points. Midway through the third quarter, Tamaqua led 33-14. Lehighton went on a 8-0 run to make the score 33-22. Tamaqua led at the end of the third by a score of 40-26 and ended up winning the game 60-36.
Tamaqua's top scorers were Kuczynski and senior Emily Titus, the D11Sports Player of the Game, each with 19 points. Tamaqua's next game is Tuesday, January 14th at 5:30PM as they welcome the Panther Valley Panthers. The Raiders improve to 10-2. Lehighton's top scorer was junior Ashley Marchessault with ten points. Lehighton's next game is Tuesday, January 14th at 7:00PM as they travel to Pottsville to take on the Crimson Tide. The Indians fall to 5-9.