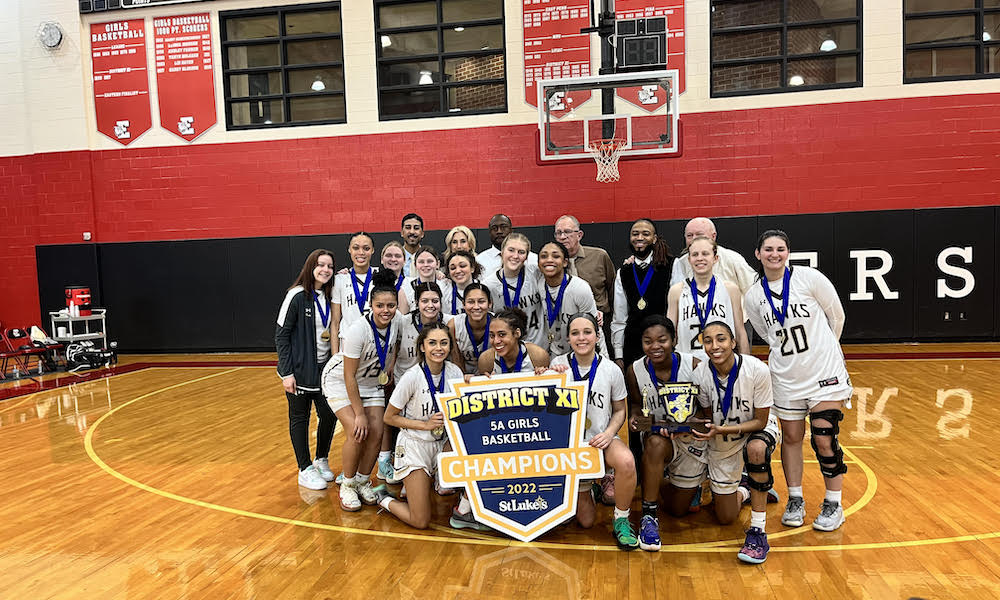 On Wednesday night, the Bethlehem Catholic Lady Hawks lost their spot in the PIAA 5A State Tournament after a loss to Greencastle-Antrim. However, this team has fought through everything this season. They won the EPC Championship and the District 11 5A Championship in the span of a month. This team was nothing short of amazing.
Under Coach Jose Medina, the Lady Hawks have won six straight District 11 titles, three PIAA State Championships, and five straight EPC titles. The ladies on this year's team have shown the most courage and discipline I've ever seen from a team. The score doesn't matter to them, they always fought back and showed that they belong in the playoff spot every year.
They wasted no time making their presence felt through the season. They beat the previously undefeated Easton Rovers Girls Basketball team in the EPC Tournament. "They take great pride in staying ready. And when you stay ready, you don't have to get ready," said Coach Medina. "The seniors have paved the way for the younger ladies on the team."
"Dude, it's a great feeling, I'm proud of myself but even more proud of my team," said Stephanie Donato after the Lady Hawks won the EPC Championship on February 17. Stephanie Donato has shown that she belongs on this team. She tore her ACL last season at the same place they won the Championship. Returning from injury, scoring 14 coming off the bench, and winning MVP of the game was such a great thrill to her.
Kourtney Wilson, Cydney Stanton, Stephanie Donato, and Keyara Walters will most certainly be missed but they have underclassmen that will fill in the shoes. With Kendra Rigo, Cici Hernandez, Akasha Santos, Yarian Fernandez, and the rest of the team coming back next year, the Lady Hawks will have a stacked roaster and more playoff runs to come!