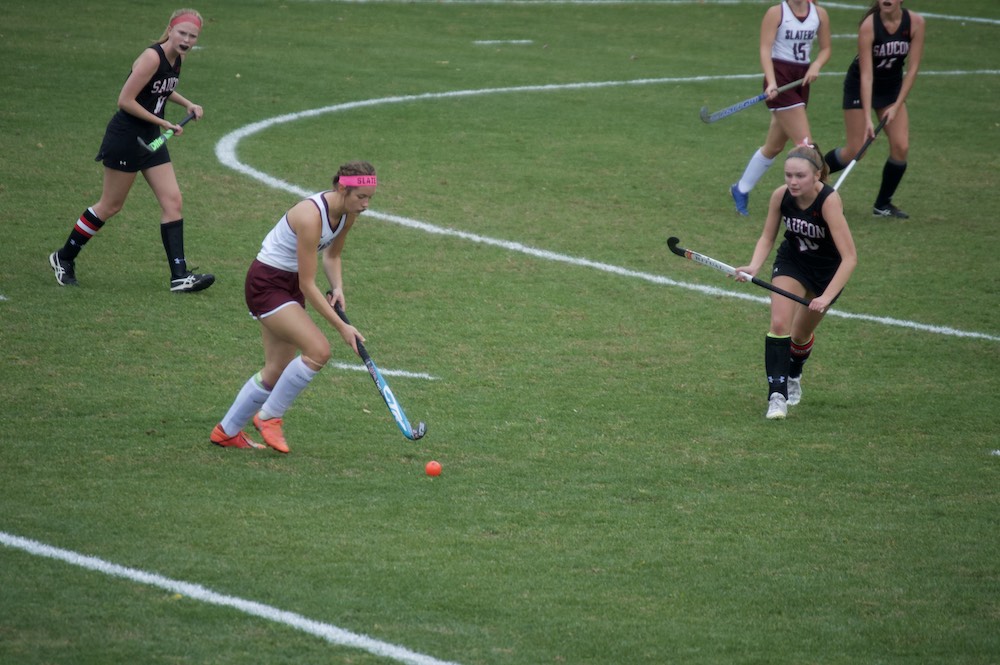 On Wednesday, October 7, 2020, the Lady Slaters field hockey team took on Saucon Valley in an exciting match up. The Slaters battled hard and came out with a win 4-1 over Saucon Valley.
In the first half, the Slaters were quick to get three goals within the first period, two scored by Junior Kaylee Holland and one by junior Alena DeRea. In the second period, no goals were scored, but the team displayed great defense and communication.
After halftime, the Lady Slaters were hungry for another goal. Senior Mylaina Schippers scored Bangor's fourth goal in the third quarter, which gave Bangor a 4-0 lead. In the fourth and final quarter, Saucon Valley achieved a goal making the final 4-1 with the Lady Slaters on top!
Catch the Lady Slaters at their next game, Friday, October 9 at Moravian Academy!! Great job girls go get 'em!!!