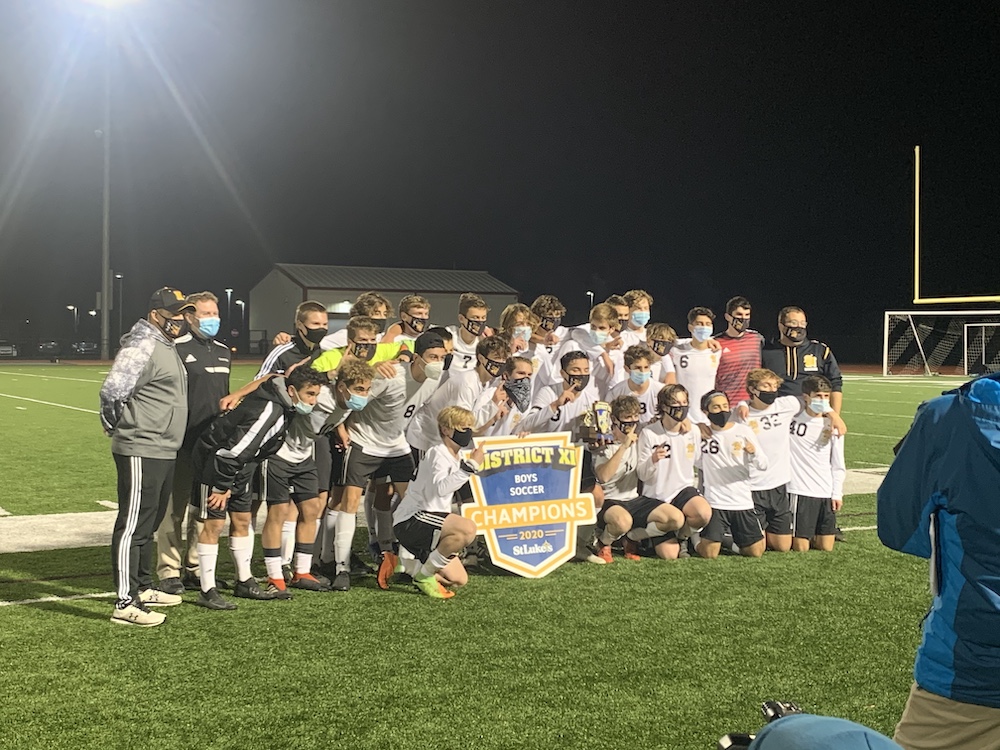 The Northwestern Lehigh Boys' Soccer team was "firing on all cylinders" this season, as their head coach says. And their work paid off. The boys defeated the Blue Mountain Eagles in the District Championship game on November 5th. The final score was 3-0.
Northwestern Lehigh set the pace of the game early, scoring within the first three minutes. Colon Coffield made the first shot of the game. The Tigers kept pushing the rest of the first half, playing strong both offensively and defensively. When Blue Mountain's Ryan Mundy put pressure on the defenders with a break away, the boys shut it down close to the goal and kept their 1-0 lead.
Not long after the start of the second half, Jeff Garcia scored another goal for Northwestern Lehigh. This shot solidified the Tiger's lead and rattled Blue Mountain. The Eagles started to play flustered after this goal, giving Northwestern Lehigh another chance to score. With just nine minutes left in the game, Mathew Johnson scored the third and final goal of the night. He headed the ball into the goal off of a corner kick, making the score 3-0.
The Northwestern Lehigh boys took the District Championship title, and will now move onto states. Their head coach knows that this will be a new challenge, but he feels confident that his team is ready for it.