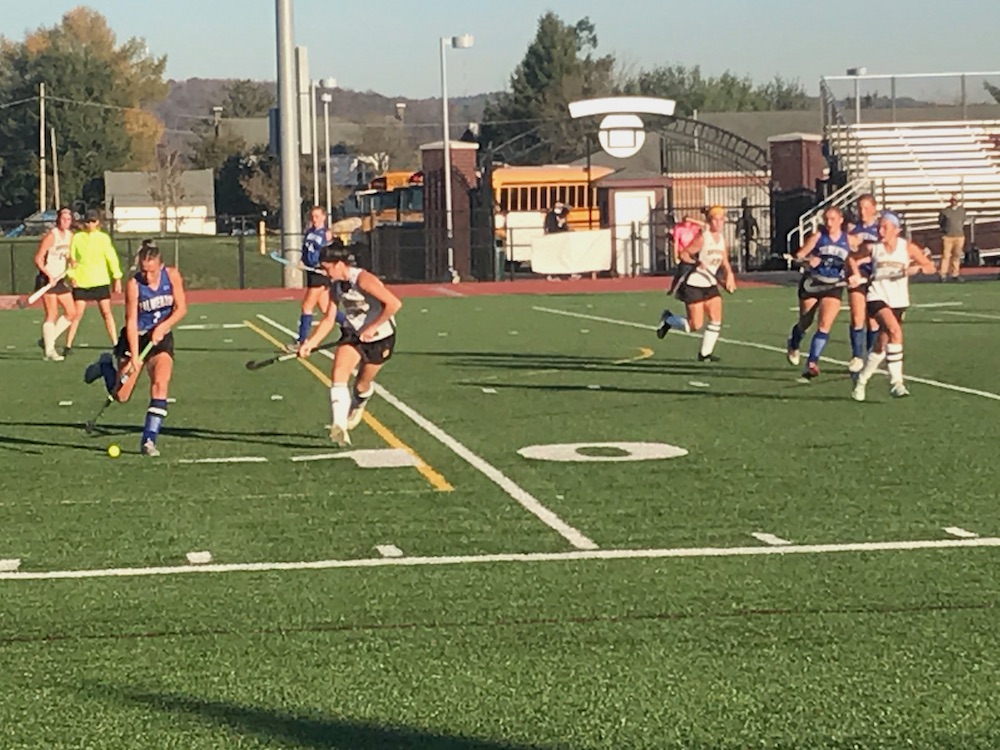 The Palmerton Blue Bombers faced off against the Northwestern Tigers for the District X1 1A Semifinal Field Hockey Match. The winner will advance to the finals to play Moravian Academy.
The game was a battle of the defenses in the first half as both teams went into halftime scoreless. Despite multiple shots on goal, both teams were not able to capitalize. Palmerton and Northwestern both held their ground in the third quarter as both teams were scoreless heading into the fourth period. With only eleven minutes to play, Northwestern was able to get on the board on a shot by Brynn Balliet making the score 1-0. Lauren Schellhammer added another goal for Northwestern to seal the game with under two minutes to play.
Northwestern defeats Palmerton by a score of 2-0 and will advance to play Moravian in the finals on Saturday, November 7th at 10:00AM at Whitehall.