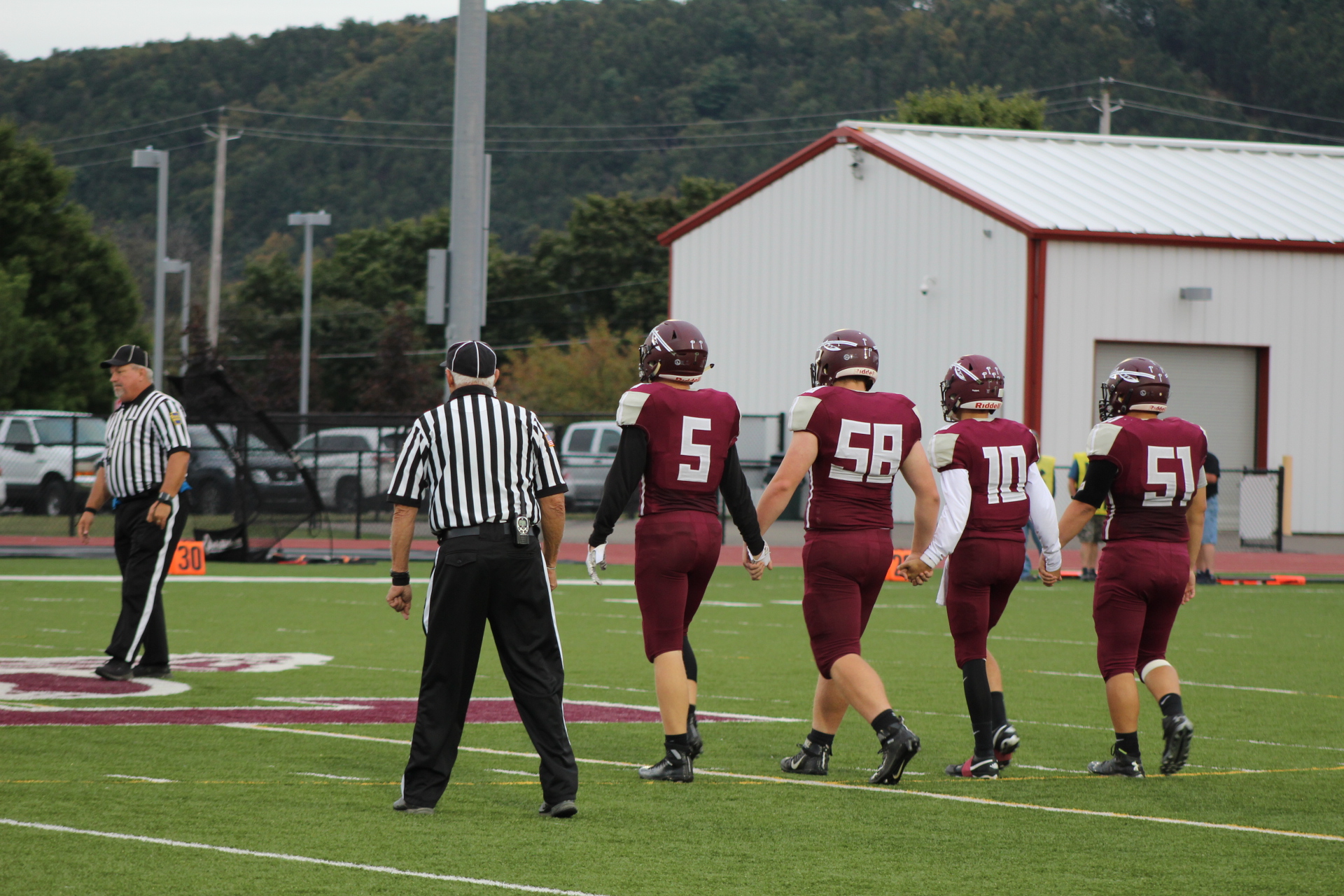 It was a tough 26-0 home opener loss for the Lehighton Indians football team. After a convincing 27-14 victory over Schuylkill Haven last week, expectations were high for the Indians to carry the momentum into this week's contest vs Central Columbia.
The Central Columbia Blue Jays opened up the scoring quickly against the Indians defense, putting up three touchdowns in the first quarter. Lehighton's starting quarterback, Lucas Sangiuliano, left the game early with an injury and was replaced by junior Richard Fronheiser. Sangiuliano put up three touchdowns in last week's outing against Haven to help secure the team's first win of the season. Unable to get anything going offensively, the Indians went into the locker room down 19-0 at the half.
The Blue Jays managed to get one more touchdown pass past the Lehighton defense in the third quarter and put themselves up 26-0. For the remainder of the third and the entirety of the fourth, neither team managed to put points on the scoreboard. Players, coaches, and fans alike will hope for a different feeling throughout the Lehighton Football Stadium next Friday. The Indians will look for a victory against the Marian Catholic Colts at 7:00.