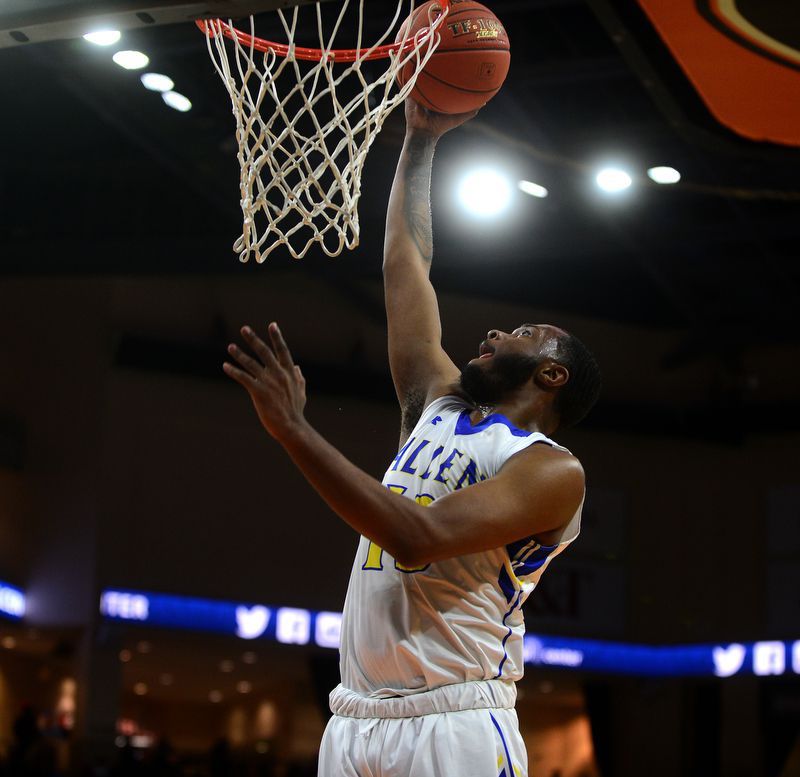 It was one for the books. With an overall record of 23-6, losing to only four schools in the regular season, the Allen Boys' Basketball team dazzled us with their outstanding offense and impressive ball sharing. Allen students and alumni alike flocked to J. Milo Sewards Gymnasium in droves to support their Canaries, creating the biggest crowds I'd seen since the remarkable 2016-17 season.
The team's diverse skills were prevalent not only in the regular season, but in the post-season as well. Allen faced off against Parkland in the EPC semifinals at the PPL Center, just as they did three years ago. Thankfully, this year's tournament yielded a different result, and the Canaries advanced to the EPC finals against Liberty, which also took place at the PPL Center.
I will never forget sitting in the stands that night and hearing the crowd of more than 3,000 roar after every point. I had gotten my wisdom teeth out that morning and was determined to be there to support my school. Senior Quinton Stewart wowed us with his spectacular dunks, while senior A'quele Adderley was unstoppable in the paint. With a series of three pointers from juniors Mel Copeland and Manny Ozuna and sophomore Nate Ellis, Allen was unbeatable. Earning a final score of 64-42, William Allen lifted the EPC trophy, and Adderley was awarded the Stacy Perryman MVP Award, with 14 points, 15 rebounds, and 3 assists.
While the EPC tournament could not have gone smoother, our districts run was not as successful. Despite ultimately falling to closely matched Freedom in the semifinals at Liberty High School, Allen's spirit never wavered during the game. That weekend, the Canaries faced Easton for a third place at Pleasant Valley. Allen won 80-75, but without Coach Doug Snyder on the sidelines. Snyder had lost both of his parents two days apart, and his players made sure to rally together to secure the win for their mourning coach.
On March 7, Allen played the Chester Clippers at Oxford High School in the first round of the state tournament. Our Canaries suffered a disappointing loss, with a final score of 63-76. But that was not the only loss suffered that night. In the locker room after the game, Coach Snyder announced that he would be retiring. He had been coaching and teaching at Allen since 1997 and had decided earlier in the year that this would be his final season. Mr. Snyder went above and beyond his duties on the court and in the classroom. While it will not be easy to fill his shoes, Mr. Snyder's legacy will live on in the hearts of his colleagues, students, and players.