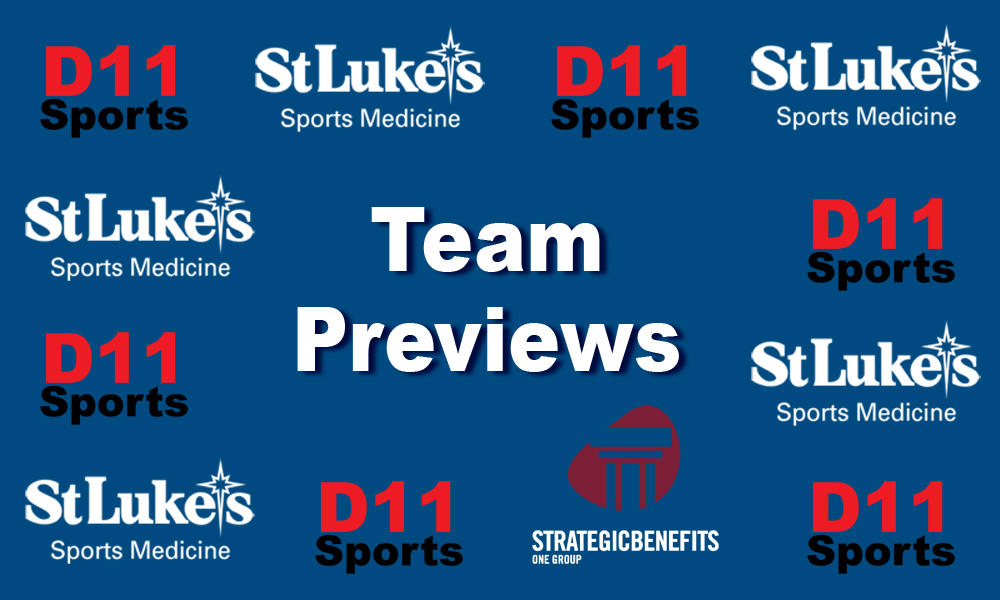 Coaching Staff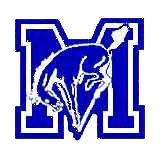 Head Coach-Justin Huegel (6th season)
Asst. Head Coach/Asst. Sprints Coach- Jim Wheeler
Assistant Coaches
Dominique Ramer-Thaler-Distance/Mid Distance
Tori Ramer-Jr. High Coach
Janet Whalen-Jumps Coach
Camaryn Wheeler-Head. Sprints Coach
Michael Legath-Special Assistant
Marian Catholic High School Track and Field
Offseason/Indoor: We were able to have another solid indoor track and workout season to give our kids a baseline for preparing for the upcoming spring season. We had a lot of our girls come and work on a daily basis and, with many of those athletes in the underclasses, it was encouraging for them to set the standard for the rest of the team when spring practice started.
Since starting practice/Outlook: With coming back together as a team, our girl's team is looking as strong as ever and they've been really excited to keep working to improve each and every day. We have a great mix of underclass talent and upper-class experience. We only graduated two senior girls last year, so a lot of our athletes have competed in a lot of big-time meets and are ready to do the same this year. With returning state qualifiers and potential state qualifiers in several events, this has the makings of being a landmark year. Additionally, that mix allows us to keep our goals the same of having success at the division level, qualifying as many athletes as possible for the Schuylkill League and District XI Championships, and for the State Meet in Shippensburg. The excitement that is around the program right now is contagious and we are excited to get on the track to start competing.
Key Losses: Grace Curnow(state qualifier in 400) and Isa Genao
Key Returnees: Rebecca Boyle (Sr. Jumps/Sprints), Eliza Bauder(Sr. Hurdles/Jumps), Kerrigan Digris(Sr. Sprints/Mid-Distance), Jenna Goff (Jr. Throws/Jumps), Ashley Pleban(Jr. Hurdles/Sprints/Throws), Zoe Salter (Sr. Throws),Fatikha Tiktova (Sr. Jumps), Emma Ashfield (Jr. Mid-Distance/Distance), Abigail Kluck (Jr. Mid-Distance), Carly Minchoff (Jr. Sprints/Throws), Caitlyn Kovatch (So. Sprints/Jumps), Lizzie Pikitus (So. Sprints)
Who to Watch For- Makenna Jacobs (Jr. Sprints/Jumps), Erica Boyle (So. Sprints), Ava Fritz (So. Mid-Distance/Distance) Alyssa Porambo (So. Throws), Mia Rinaldi (So. Hurdles/Jumps)
2022 Important Stats for Returnees
Kerrigan Digris-Member of District 11 and Schuylkill League Bronze Medal 4×4 Team, 4th Place Schuylkill League 4×1 Team
Carly Minchoff-Silver Medal Winner District 11 Javelin, Bronze Medal Winner Schuylkill League-Javelin4th Place Schuylkill League 4×1 Team
Caitlyn Kovatch-4th Place Schuylkill League 4×1 Team
Fatikha Tikhtova- Schuylkill League High Jump Champion, Schuylkill League Bronze Medal Long Jump, Schuylkill League Bronze Medal Triple Jump
Offseason: We had another solid off season with our indoor program with our boys team adding some new blood and having the opportunity for our athletes to build the foundation for this coming year. With many of our participants being returnees, they were able to set the tone for how we are going to work this spring season.
Boys Outlook-This year is going to be a great year for our boy's program. With many familiar faces now onto the next level, this is going to be an opportunity for our team to identify the next batch of leaders and standouts. With athletes like Michael Fellin and Jake Fenstermaker who made their name in the program at the league, district, and state levels moving on, it is an amazing opportunity for our team. Juniors like Alex Porambo and XC state qualifier Albin Petschauer have stepped up to lead by example. With other key returnees from last year, we also have the opportunity to put athletes in a position to push towards the state meet. Our goals from each year at the division, league, district, and state level don't change from year to year, but this batch of boys with a mix of newcomers and experience has the opportunity to make a mark.
Key Losses- Michael Fellin, Jake Fenstermaker, Noah Frask, Logan Fritz Robert Jones, Alex Kokosky, Stephen Kostecky, Brendan Lonergan, Lliam Sanphy, Ethan Smith
Key Returnees- Josian Hernandez (Jr. Sprints) Albin Petschauer (So. Distance), Alex Porambo (So. Mid-Distance/Distance), Jose Ramirez (Jr. Jumps), James Rodino (Jr. Throws), Jesse Rodino (Jr. Sprints/Throws), Nathaniel Rosario (Jr. Hurdles), Michael Silliman(So. Jumps/Sprints), Dylan Rodino (So. Throws)
Who to Watch For: Stephen Bretzik (Jr. Throws), Jaydin Fermin (Jr. Sprints), Ryan Gianelli (Jr. Throws), Caden Kash (Jr. Mid-Distance), Anthony Macario-Chiaklis (Jr. Mid-Distance) Anthony Thomas (Jr. Mid-Distance) Bryaden Segilia (So. Sprints/Jumps),
2022 Important Stats for Returnees
Josian Hernandez-Member of Schuylkill League Champion 4×1 Team, Member of Bronze Medal District XI 4×1 Team
Jose Ramirez-District XI Silver Medalist High Jump
Jesse Rodino- Member of Schuylkill League Champion 4×1 Team, Member of Bronze Medal District XI 4×1 Team