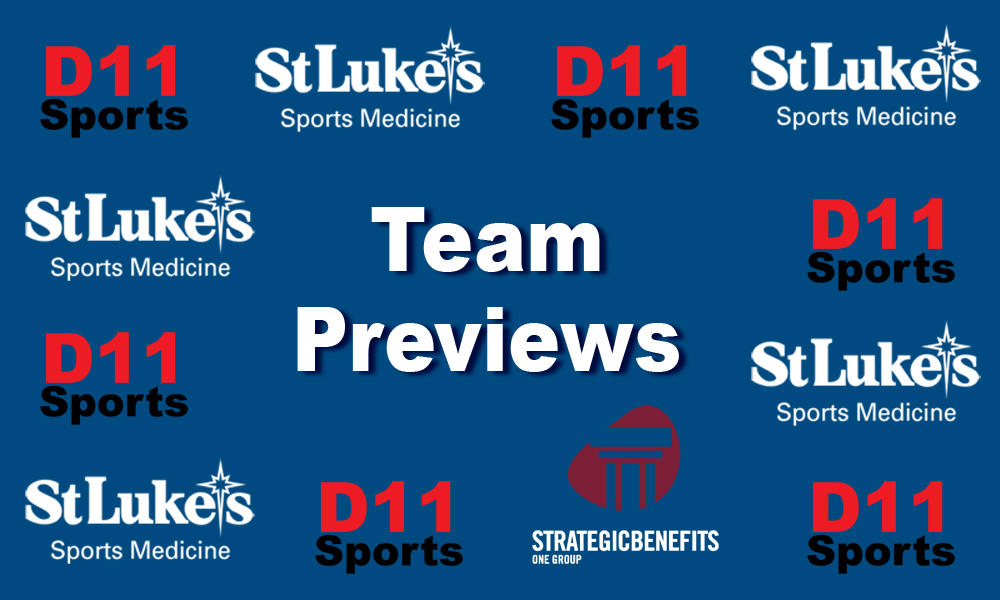 Head Coach: Paul McArdle – 2nd Year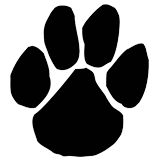 Assistant Coaches:
Fran Collevechio – Sprints/Jumps
Brent Reabold – Distance
Mike Tomko – Throws
Jen Maynard – Sprints/Throws
Trish O'Gurek – Hurdles
Jon Williams – Throws
Team Name: Panther Valley Panthers
League: Schuylkill League
Senior Athletes Lost:
Boys:
Matt Prudente – Middle Distance
Richard Zabroski – Throws
Girls:
Makayla Weaver – Sprints/Hurdles
Sadie Trubilla – Throws
Chloe Diekman – Distance
Adrianna Taveras – Sprints
Jessica Cabrera – Throws
Boys
Key Returners:
Michael Pascoe – Senior (Throws)
Pascoe is a multi-sport Panther athlete who had an outstanding initial track & field season last year. The school's all-time leading rusher in football, three-year starter on the basketball team, and Division 2 recruit in baseball (Chestnut Hill), Pascoe bolstered that impressive sports resume with a Schuylkill League Championship in the discus last year and multiple post-season medals in the shot put. He was able to be the top point scorer on the team last year while balancing his baseball schedule. Pascoe has a legitimate shot to cap his senior season with a trip to the PIAA meet in Shippensburg.
Austin Hadley – Senior (Throws/400/Sprint Relays)
Hadley is another excellent all-around athlete who tried track for the first time last year and had a great year. Heading to Franklin and Marshall for football, Hadley is also a standout in track. He was the second leading scorer for the Panthers last season and became one of the best throwers in the League and District. McArdle hails Hadley as the team's leader and expects him to take a huge leap this season with a year of experience to his credit and predicts he will be in the mix for medals in the big post season meets.
Brad Lee Jones – Junior (Throws/Sprint Relays)
Jones followed up a District qualifying freshman season with a solid sophomore season where he emerged as one of the top javelin throwers in the area. He finished 6th in the event at Districts and looking to compete for League and District gold this year in his junior season.
Bryan Wilde – Senior (Jumps/Hurdles/Relays)
Senior Bryan Wilde was triple jumping in the coveted 40-foot range before suffering a season ending hamstring injury. Wilde should compete for medals in both the League and District meets and be one of the team's top point scorers as he also contributes in the hurdles and relays.
Trey McAndrew – Senior (Distance)
McAndrew is a key player on the Panther's District Championship baseball team and balances his time running distance for the thinclads. He has qualified for the League and District meets as a sophomore and junior and is looking to compete in those meets for medals this year as a senior.
Kyle Lin – Senior (Hurdles)
Lin became a hurdler last year as a junior and ended up earning trips to the League and District meets in both the 110m and 300m hurdle events. McArdle is hoping he has continued success in those events and can also contribute in the 1600 and 3200 meter relays.
Key Newcomers:
Andrew Hazard Junior (Sprints/Jumps);
McArdle feels he has someone who could be a huge surprise on the area track scene this year in Hazard. "Andrew has excellent running form, is well conditioned already, and has long strides that should help him in the longer sprints like the 200 and 400. He also has a lot of potential in all three jumping events too."
Thomas Buyce Junior (Sprints/Jumps);
Buyce had a breakout season in basketball this winter and is looking to roll that momentum into some recognition in his first season of track and field. McArdle is impressed by his attitude and work ethic early in the season and feels he can be very good in the sprints, jumps, and relays for the Panthers.
Hayden Goida Junior, Chase Weaver Junior, Brennan Kunkle Sophomore, and Brody Breiner Freshman (All Sprints/Jumps)
All four of these guys are primarily baseball players in the spring who are outstanding athletes who can certainly showcase their abilities in track & field this season when they get the opportunity to.
Others to watch:
Frank Shubeck Sophomore (Sprints/Jumps); Thomas Kokinda Senior (Jumps); Eli Maynard Junior (Throws/Sprints); Ethan Gardiner Senior (Distance/Hurdles),
2023 Outlook: Priority number one last for the Panthers was increasing their numbers. They went from six returning boys last year to 36 on the roster right now. McArdle credits the other sports coaches at PV for that. "Mark Lavine (football), Pat Crampsie (basketball), Rich Evanko (baseball) and I are all close friends and they have done a great job encouraging our kids to be multi-sport athletes. We have some great athletes at PV and sharing them has been a win-win; for us, and for the athletes!" McArdle added, "Last year we didn't win a team meet. This year I think we should be more competitive as a team, and I also think we will see multiple guys on the medals podiums in Leagues and Districts and hopefully send a few to Shippensburg!"
Girls
Key Returners:
Izabella Bochicchio – Senior (Throws)
Bella became PV's first District XI Champion since 2007 when she won the shot-put last year. She then placed in the top 15 in the PIAA state championship meet. She has led the Lady Panthers in total points scored the last two seasons. McArdle anticipates an excellent senior season with a return trip to Shippensburg and potentially a school record in the shot put in her sights.
Mikayla Yuricheck – Junior (Throws/Jumps/Sprints/Middle Distance)
Yuricheck is an excellent all-around athlete. A starter on the volleyball, basketball, and softball teams, she is also versatile enough to sprint, jump, throw, and also run the longer distances. McArdle said he expects her to make Leagues and Districts in multiple events this year.
Riley McArdle – Junior (Sprints/Jumps)
A standout volleyball player for the Lady Panthers, McArdle also had a strong track season as a freshman making the League and District meets but missed her entire sophomore season with an injury. She should be a leading point scorer for the team in dual meets and a League and District qualifier again this year.
Key Newcomers:
River Knoblauch – Senior (Sprints/Middle Distance)
New to the track team, McArdle is excited about the addition of Knoblauch. She was sidelined the last two seasons with injuries, and he feels that she can be a top sprinter or 400/800 runner and strengthen the 4 x 100 and 4 x 400 teams.
Morgan Orsulak – Freshman (Sprints/Jumps)
Orsulak is another excellent four-sport athlete for the Panthers. As an eighth grader last year, she was impressive in the sprints, hurdles, and jumps. Based on her success in volleyball and basketball this year as a freshman, she should have a great chance of transitioning that junior high track success to the varsity level this season.
Others to watch:
Hillary Shreffler, Junior (Hurdles/Middle Distance); Brenda Banks, Freshman (Throws); Destiny Wentz, Freshman (Hurdles/Relays); Hannah Shreffler, Freshman (Middle Distance)
2023 Outlook: The Panther Girls team was hit hard by injuries last season, but still managed some impressive individual successes. District Champion Bochicchio is returning, and talented all-around athlete Yuricheck is again going to balance track with softball. The girls are also going to be bolstered by the return of McArdle, Knoblauch, and Shreffler all to injuries, and a freshman in Orsulak who has the potential to be among the best in the area in multiple events. "I'm excited about the mindset of our girls athletes at PV right now! We had a great volleyball year, a district playoff basketball season, wrestling success, and a positive attitude in softball. I think we'll see a similar winning attitude in track & field too."