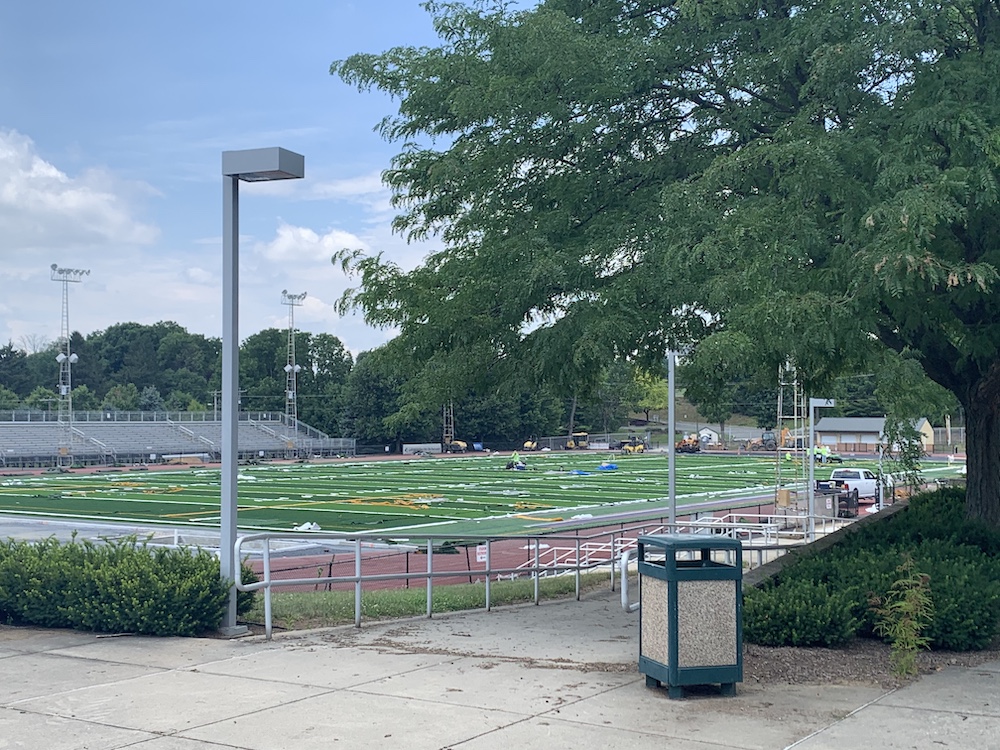 Since the end of June, construction crews have been hard at work at EPSD Stadium. Their job was to take out the grass field and replace it with a new turf field, and that job is just about done!
Emmaus Football is hoping the new field will bring them some success this season, as the Hornets are coming off a 5-6 2019 season. The Hornets were just 3-2 at home this past season. Football won't be the only sport using the new turf at EPSD Stadium, though. While nothing is official yet, field hockey, lacrosse, and soccer are rumored to play some of their games at the new field as well.
While the PIAA is hopeful fall sports can be played, as well as all high school sports; nothing is official. The new field at Emmaus could be played on when Emmaus Football has the home opener against Freedom on September 4th. Until then, Coach Harold Fairclough and the Hornets will enter the next phase of their return to play schedule and heat acclamation week starts Monday August 10th.