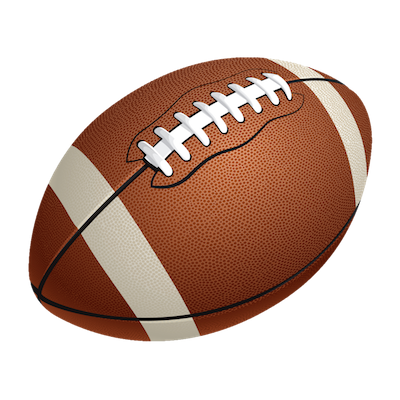 KINTNERSVILLE – Bethlehem Catholic's Tavion Banks rushed for 167 yard and five touchdowns to lead the Golden Hawks to a 58-20 win over Pottsgrove Friday night in a PIAA Class 4A quarterfinal game at Palisades High School.
Quarterback Zamar Brake added 252 yards passing in a balanced attack last night. Bethlehem Catholic now waits for the winner of the Imhotep Charter – Valley View game Saturday afternoon at Northern Lehigh HS.
Bethlehem Catholic took the opening drive and went right down the field. Banks finished off the drive with a 20-yard run. The Golden Hawks got two-points on a bad snap by the Pottsgrove center that led to a safety. It was 9-0 Golden Hawks in the first quarter with 5:27 left.
Both teams scored twice before the end of the first quarter. The Golden Hawks' Zaheer Seabrooks went in from 15 yards out and Banks had a five-yard score.
Pottsgrove's first touchdown of the night was a Jay Sisko pass to Ryan Bodolus for seven yards. The most electrifying play on the night was a Jimal Springfield 99-yard kickoff return.
After one quarter and a bunch of penalties, the Golden Hawks led 23-14.
In the second quarter, Banks added his third rushing touchdown of the night. He went in from two yards out. Pottsgrove's Michael Sereny had a 27-yard field goal that cut the lead to 30-17.
In the third quarter, another Sereny field goal, this time from 31yards out cut the lead to 10. With 8:35 left in the quarter, Pottsgrove trailed 30-20.That would be the closest Pottsgrove got.
Despite sloppy play early in the game by The Golden Hawks, their defense stepped up and created three second half turnovers. They scored the next four touchdowns to ice the game.
Seabrooks had a 20-yard score in the third quarter. Banks added two three-yard runs in the fourth and Abdul Salahuddin finished the night with a three-yard run.
| | | | | | |
| --- | --- | --- | --- | --- | --- |
| Friday, November 23, 2018 | 1 | 2 | 3 | 4 | Final |
| Pottsgrove | 14 | 3 | 3 | 0 | 20 |
| Bethlehem Catholic | 23 | 7 | 7 | 21 | 58 |
1st Quarter
BC – Tavion Banks 20 yard run (Anthony DaSilva kick) 9:53
Bethlehem Catholic's @BanksTavion 20-yard TD run. Golden Hawks up 7-0. @Becahi_Hawks pic.twitter.com/V3Y04toXgn

— EasternPAFootball (@EPAFootball) November 24, 2018
BC – Safety 5:27
BC – Zaheer Seabrooks 15 yard run (Anthony DaSilva kick) 4:33
Touchdown @Becahi_Hawks They lead 16-0. pic.twitter.com/V0YjnJJeiU

— EasternPAFootball (@EPAFootball) November 24, 2018
P – Ryan Bodolus 7 yard pass from Jay Sisko (Michael Sereny kick) 1:15
Sisko to Bodolus for a 7-yard Pottsgrove TD! @Becahi_Hawks 16, Pottsgrove 7, 1:15 1Q pic.twitter.com/T5DtOmGGgL

— EasternPAFootball (@EPAFootball) November 24, 2018
BC – Tavion Banks 5 yard run 42.5
Tavion Banks TD run. 23-7 @Becahi_Hawks pic.twitter.com/TNKwh2x7PE

— EasternPAFootball (@EPAFootball) November 24, 2018
P – Jimai Springfield 99 yard kickoff return (Michael Sereny kick) 27.8
2nd Quarter
BC – Tavion Banks 2 yard run (Anthony DaSilva kick) 8:59
Tavion Banks 2-yard TD run. @Becahi_Hawks lead 30-14. pic.twitter.com/C1eseLOm2f

— EasternPAFootball (@EPAFootball) November 24, 2018
P – Michael Sereny 27 yard field goal 3:04
@Field Goal @PGFalconsFB 30-17 @Becahi_Hawks pic.twitter.com/wLOb79K77p

— EasternPAFootball (@EPAFootball) November 24, 2018
3rd Quarter
P – Michael Sereny 31 yard field goal 8:35
31-yard field by @PGFalconsFB 8:35 3rd quarter 30-20 @Becahi_Hawks pic.twitter.com/aSa0lpFjqd

— EasternPAFootball (@EPAFootball) November 24, 2018
BC – Zaheer Seabrooks 20 yard run (Anthony DaSilva kick) 26.9
Zaheer Seabrooks 21-yard touchdown run. @Becahi_Hawks leads Pottsgrove 37-20. pic.twitter.com/fuyGxNvxkm

— EasternPAFootball (@EPAFootball) November 24, 2018
4th Quarter
BC – Tavion Banks 3 yard run (Anthony DaSilva kick) 11:56
Tavion Banks 3-yard TD run. 11:56 remaining in game. @Becahi_Hawks leads 44-20 pic.twitter.com/xkZX1XaACI

— EasternPAFootball (@EPAFootball) November 24, 2018
BC – Tavion Banks 3 yard run (Anthony DaSilva kick) 7:45
Tavion Banks touchdown run. 7:45 left in the game. @Becahi_Hawks 51-20 pic.twitter.com/H93eoMSlhM

— EasternPAFootball (@EPAFootball) November 24, 2018
BC – Abdul Salahuddin 3 yard run (Anthony DaSilva kick) 3:07
Touchdown @Becahi_Hawks They lead 58-20. 3:07 remaining in the game. pic.twitter.com/uydSEKpuxr

— EasternPAFootball (@EPAFootball) November 24, 2018