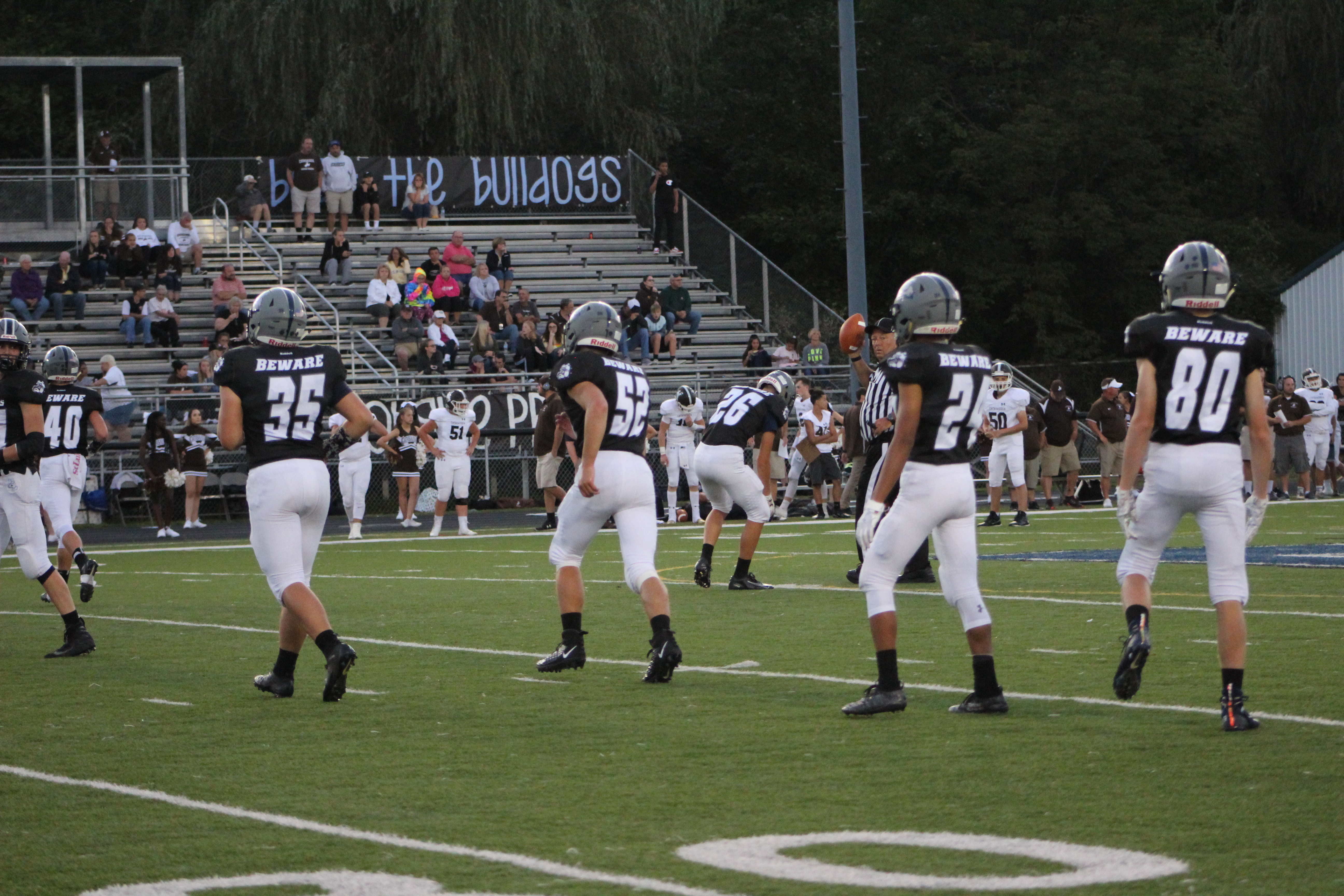 The Northern Lehigh Bulldogs are showing that their bite is worse than their bark. With only two games played in the season, it's already clear that NL's defense is not one to mess with.
Before the game, I had the chance to speak with both coaches. "Our first game last week, we got a turnover and a penalty, which is not something we want," said Northern Lehigh Coach Joe Tout. "I'm impressed by their defense, but Wilson was strong. We need to be fiercer."
Coach Mike McClarin was proud of his defense as well. His team had a lot of new players to show off and get used to.
Not only did Northern Lehigh's defense come out strong, but the offensive line started opening holes for the running backs. They entered halftime at 38–6. With 3:51 left in the third quarter, the Rough Riders made a touchdown, but Northern Lehigh answered with two touchdowns and an extra point. It was no match. The Rough Rider's touchdown and two-point conversion in the fourth quarter put the final score at 51–20.
Northern Lehigh's new jerseys may just hold some truth. Beware.