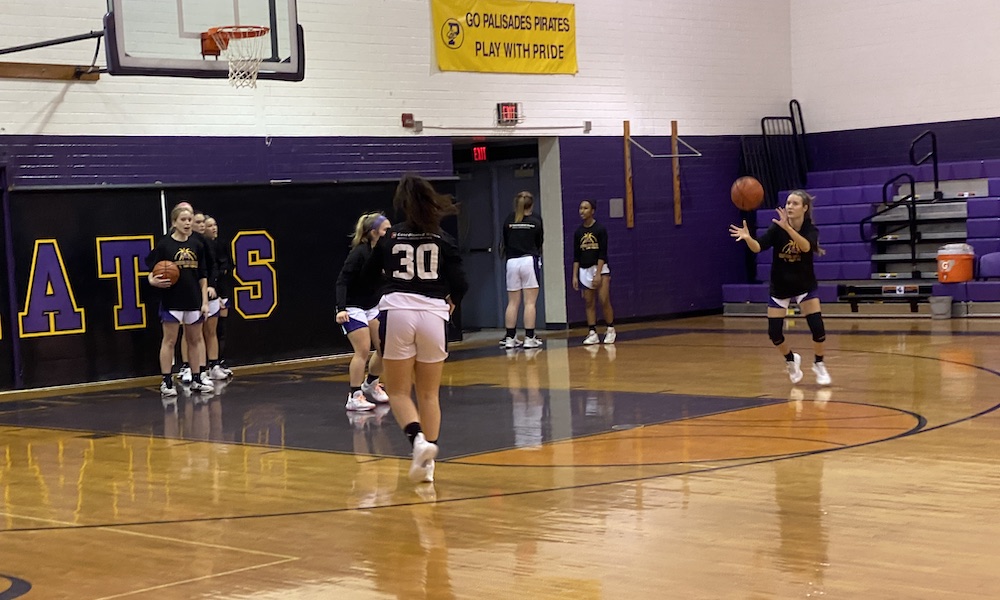 On Thursday night, the Catasauqua Rough Riders played a statement game away against the Palisades Pirates. Heading into the game, they were 0-21 having gone 0-17 last season, but lit up the gym with ball movement that took Palisades ten points too long to catch up to.
Lailey Polanco showcased formidable ball handling at point and confidence from the field with her jumper that drained her nine points with two threes. This was second in points for Catasauqua right behind the X factor, Sophia Becker. Sophia was heading into the night having 16 rebounds in her previous game, averaging a staggering 11.3 this season. Thursday was no exception to her hot streak where she scored ten, dominating the post and proving a consistently reliable passing option in their offense.
The Pirates had their fair share of eye-catching performances with Cora Anderson and Candela Riseuno-Cerezo. Anderson scored eight from the post only needing one sub during the entire game. She acted as the tall, rebounding, jump ball-demanding, impressively physical entity that Palisades needed since Trinity Williams graduated last season. Moving to shooting guard, Riseuno-Cerezo was filling her stat sheet tying for most points in the game at ten.
Palisades did not disappoint though, as quarters 2-4 had little to no point gap fluctuation. The issue was in the first quarter when Catasauqua established the lead that, while their energy was matched for the rest of the game, was just too steep to close in the end.