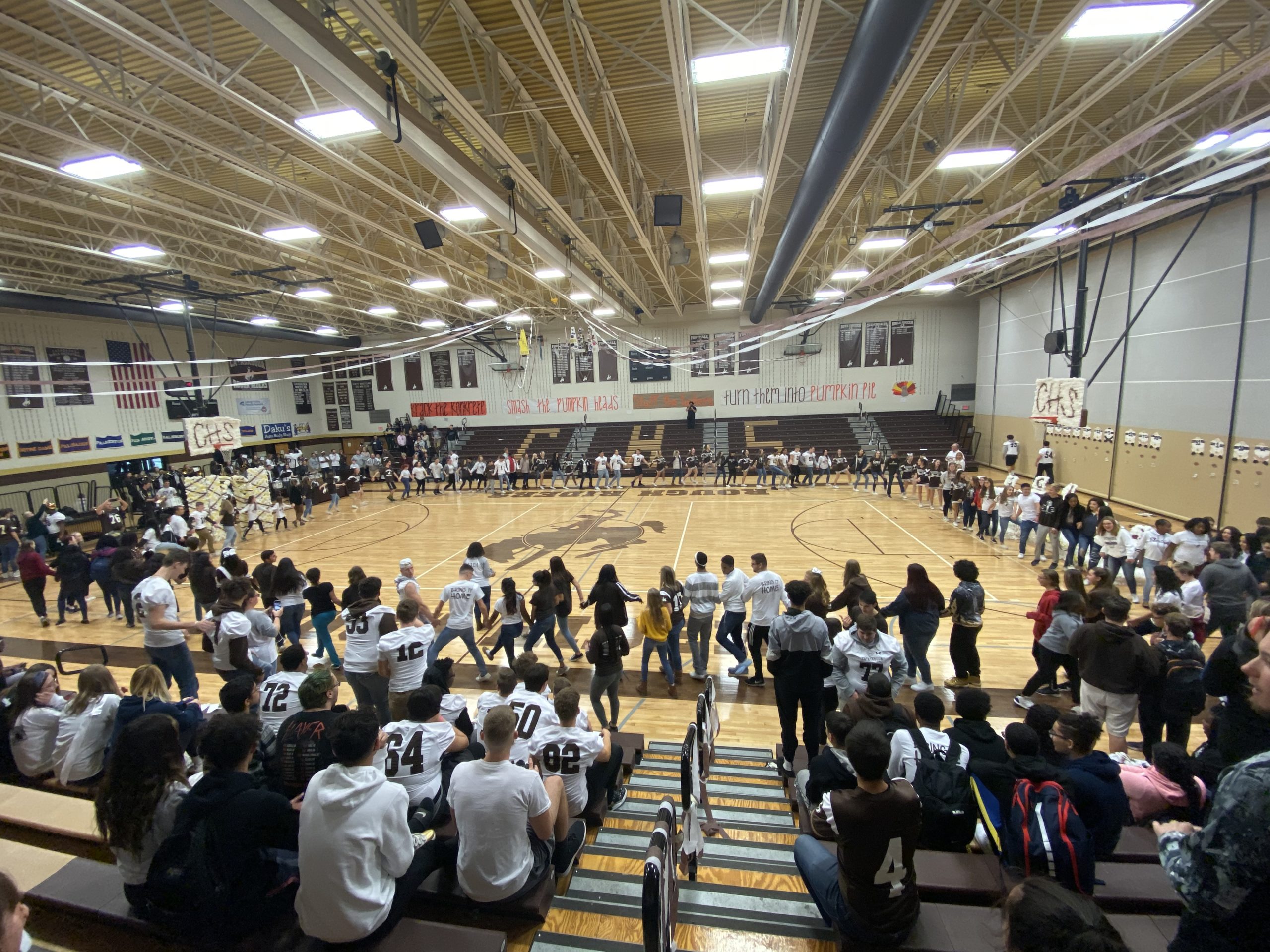 Thanksgiving is usually a busy time for many people, but it is especially busy for students and the community of Catasauqua. November 27th was the annual Pep Rally that's held at CHS. It brings the student body, middle school, alumni, and the community together to get fired up for the turkey day game vs. Northampton. It is a tradition that is near and dear to our hearts.
It all started with the cheerleaders doing their routine as students were welcomed into the gym. Once everyone was settled, the cheerleaders got the crowd fired up by having each grade yell their chant.
The senior football captains spoke. The two captains this year are Bailey Witt and Adam Reinhardt. They reflected on their years of playing football and how they are excited and pumped for the game. They thanked their families and teammates for all the wonderful memories that they will forever carry with them.
As the pep rally started to come to a close they announced the Homecoming King and Queen. The Queen was Shaziya Roberts and the King was Lavonte Bouie. To end the pep rally the football players walked out with the cheerleaders chanting and the band playing in the background.
The 97th meeting of the Thanksgiving rivalry kicks off Thursday morning at 10 and is held at Northampton's Al Erdosy Field.