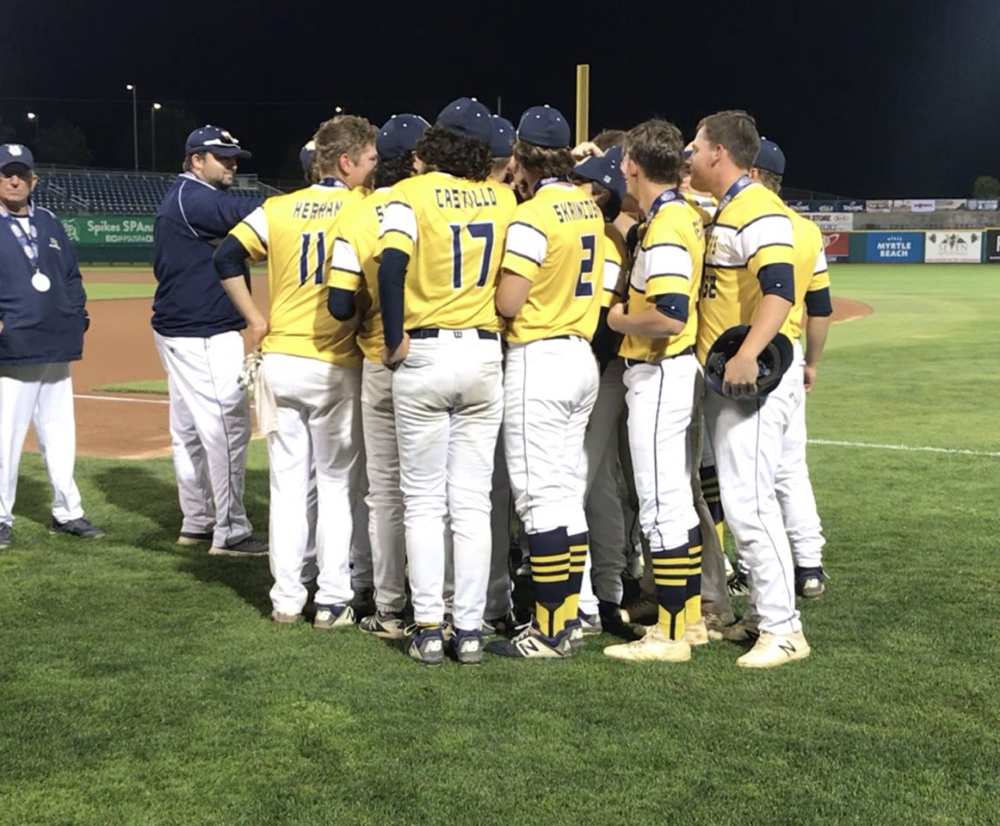 Notre Dame's run to the state championship title was cut short after a 9-1 loss to the Mount Union Trojans on Thursday night at Penn State. After a 2 hour and 40 minute rain delay, the Trojans were able to keep their energy up and strike first. Mount Union bats were hot and put up 8 by the bottom of the second.
Offensively, Notre Dame was unable to touch Mount Union's pitcher, Seth Smith. Smith dominated the Crusaders by only giving up 4 hits, 1 earned run, and retired 7 throughout the game.
Trying to slow the bleeding, a pitching change was made in the top of the 4th to Patrick Benolken. Benolken's was able to control the Trojan bats and keep them to only 4 hits and 1 earned run. This game was his second appearance all season.
The lone bright spot from the Notre Dame offense came in the bottom of the 7th where they were able to scratch a run from Luke Skrincosky's pinch hit RBI, preventing the shutout. Nicholas Vonelli was 2 for 4 on the night.
Although, the season did not end the way they would have liked, the Crusaders should not hang their heads. They will return home with a second place state championship trophy and a 23-7season that will go down in history books. With a young Notre Dame team, the coaching staff is optimistic about returning to the state championship next year.