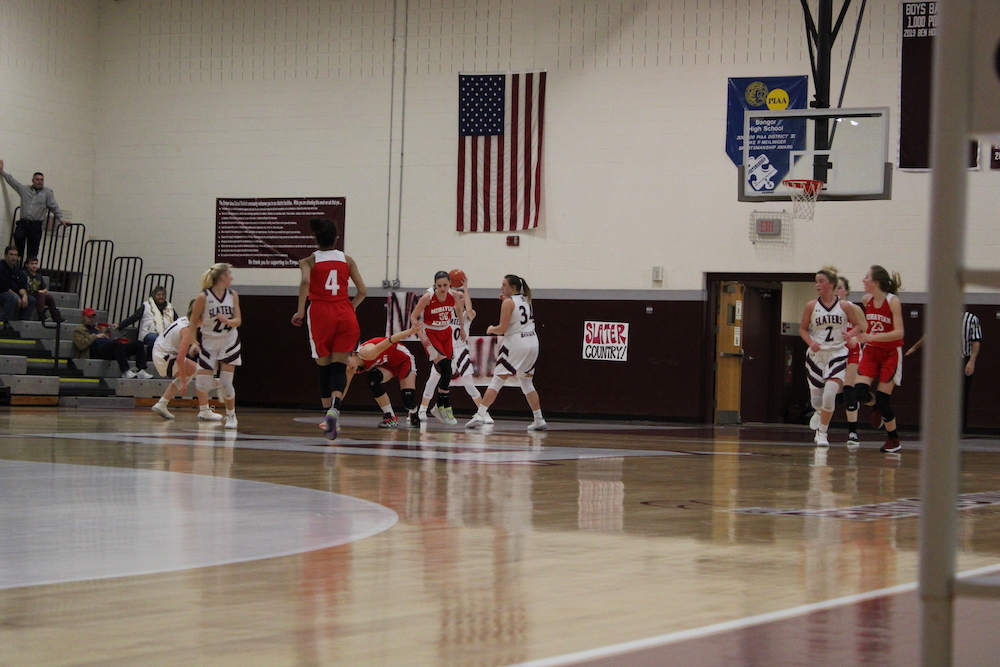 On Tuesday, January 28, the Lady Slaters hosted Moravian Academy. The girls were extremely eager for this match, as they had lost to them earlier in the season.
In the first half of the game, the Slaters were on fire! They had fantastic communication, determination in their eyes, and trust in themselves. Casey Walsh was especially on the ball. After the first quarter, she beat the school record for most personal three pointers! The girls managed to put up 19 points on the board by halftime. Moravian was behind them with 15. During halftime, the Slater pep band was in attendance along with the cheerleaders ! They played songs such as High Hopes, Gimme Some lovin, and Bangor Rocks, to keep the crowd pumped up for this exciting game!
After halftime the ladies came back on to the court in hopes of achieving a win. The ladies fought hard but unfortunately lost it at the last quarter. The final score was Bangor 34 and Moravian Academy 36. The top scorers of the game were Morgan Karasek, Maddie Minner, Kaylee Holland, and Casey Walsh.
Catch the Lady Slaters on February 4th when they go up against their rivals, the Pen Argyl Green Knights.