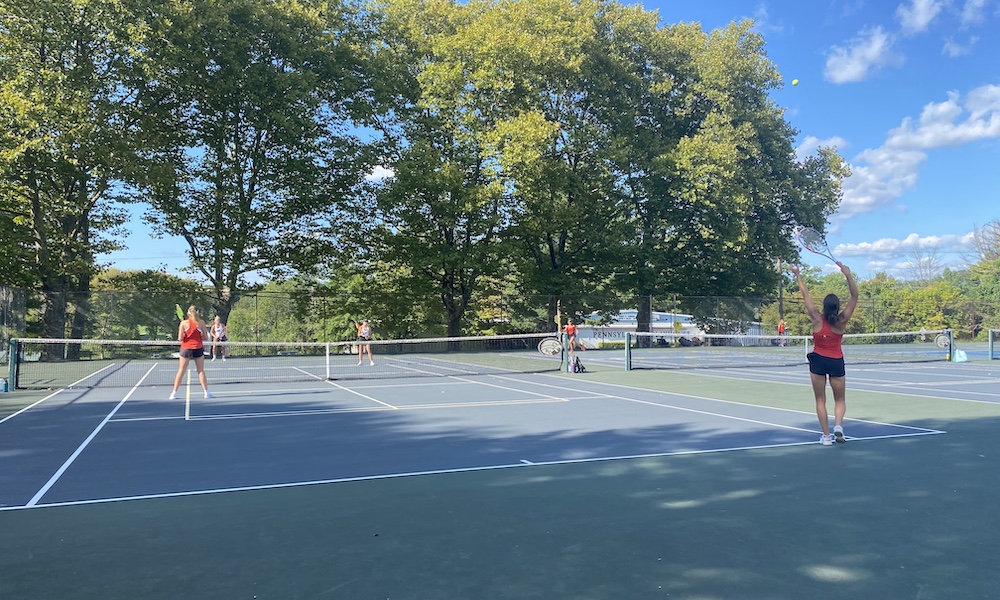 On Thursday afternoon, the Easton Girls Tennis team traveled to the Monocacy Park courts in Bethlehem to take on Bethlehem Catholic. The Red Rovers were able to come back after a tough loss last match against the Parkland Trojans, which ended in 1-6, to gain a crucial victory over the Lady Hawks.
This match was dominated by Easton, as the final score ended 6-1, Easton. Easton swept every doubles match and won two out of the three singles matches to defeat Bethlehem Catholic.
The next Easton Girls Tennis match will be played Friday, September 9th at Pocono Mountain East High School.
#1 Singles: Cara Magliochetti (BC) over Ellyana Jacobs (E) 1-6, 7-6, 1-6
#2 Singles: Sadie Jacobs (E) over Lena Windhagen (BC) 6-1, 6-3
#3 Singles: Suhani Makwana (E) over Maddie Lennert (BC) 6-1, 6-1
#2 Doubles: Julia Ressler/Samantha Wallitsch (E) over Ava Burkart/Caire Zaza (BC) 6-4, 6-1
#3 Doubles: Sophia Farnsworth/ Kaira Hollenback over Victoria Botek/Judy Pintor (BC) 6-1, 6-1
#4 Doubles: Bridget Kane/Veronica Kane (E) over Elizabeth Shock/Josie Fiorini (BC) 6-1, 6-3
#1 Alternate: Lilli Kozel/Aditri Bidnur (E) over Madison Araniego/Sophia Fiorini (BC) 8-0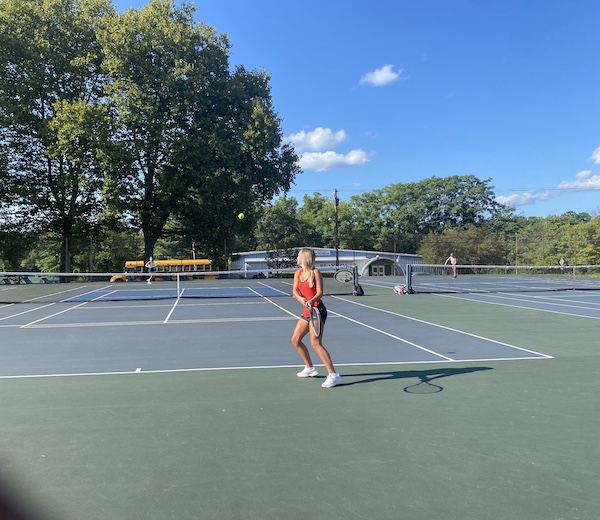 @lilyapeters1 @piaadistrictxi @eastpennconf18 @mystlukes pic.twitter.com/PC7oEMMYN8

— D11Sports (@D11Sports) September 10, 2022