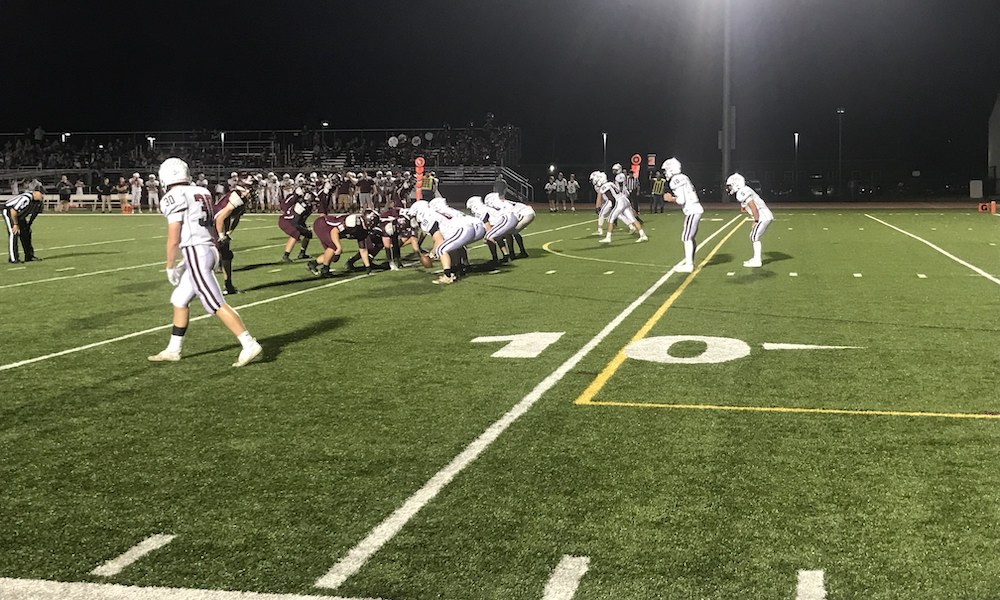 The Lehighton Indians welcomed the Bangor Slaters Friday night for Lehighton's homecoming football game. Lehighton entered the event with a record of 1-5 while Bangor entered with a record of 3-3.
Lehighton quickly scored in the first quarter on a 57-yard run by quarterback Brady O' Donnell to take the early lead 7-0. Bangor responded quickly, scoring on a seven-yard rushing touchdown by Kael Godshalk. After an unsuccessful two-point conversion, Bangor trailed Lehighton 7-6.
A fumble on Lehighton's ensuing possession gave Bangor the ball on Lehighton's 36. Bangor marched downfield and scored on an 11-yard run by Eric Striba. A two-point conversion run by Godshalk made the score 14-7 in favor of Bangor.
After stuffing the Indians on fourth down, Bangor took over on their own eight-yard line. On the last play of the first quarter, Striba took the ball 92 yards up the middle for a Bangor touchdown, giving them the lead 20-7. Striba then scored his third touchdown of the game, this time on a 23-yard run. Striba also converted on the two-point try giving Bangor a 28-7 advantage over Lehighton.
O' Donnell then scampered 58 yards for an Indian touchdown. Bangor still led 28-14 over Lehighton with 3:15 remaining in the half. Bangor kept the lead over Lehighton heading into the second half.
Striba scored again, scoring the only points in the third quarter on a seven-yard touchdown, giving Bangor a 35-14 lead heading into the last quarter of play. Bangor scored again on a two-yard run by Godshalk giving Bangor a 42-14 lead with 10:30 left in the game. Bangor added another touchdown from Noah Hillis taking the ball 43-yards making the Bangor lead 50-14 after a successful two-point conversion. Bangor came out on top over Lehighton by a score of 50-14.
Striba and Godshalk had a combined 413 yards rushing on the night along with six total touchdowns, three for each. Bangor finished with 472 yards rushing on the night almost breaking the record of 502. Bangor averaged 9.8 yards a carry on the night. For his rushing efforts on the night, Striba was awarded the D11Sports Player of the Game.
Bangor improves to 4-3 on the season and will look to continue their winning streak as they travel to Wilson to take on the Warriors, Saturday, October 16th at 1:00PM. Lehighton falls to 1-6 on the season and will return home next Friday, October 15th, against the Saucon Valley Panthers. The game is scheduled to kick off at 7:00PM.