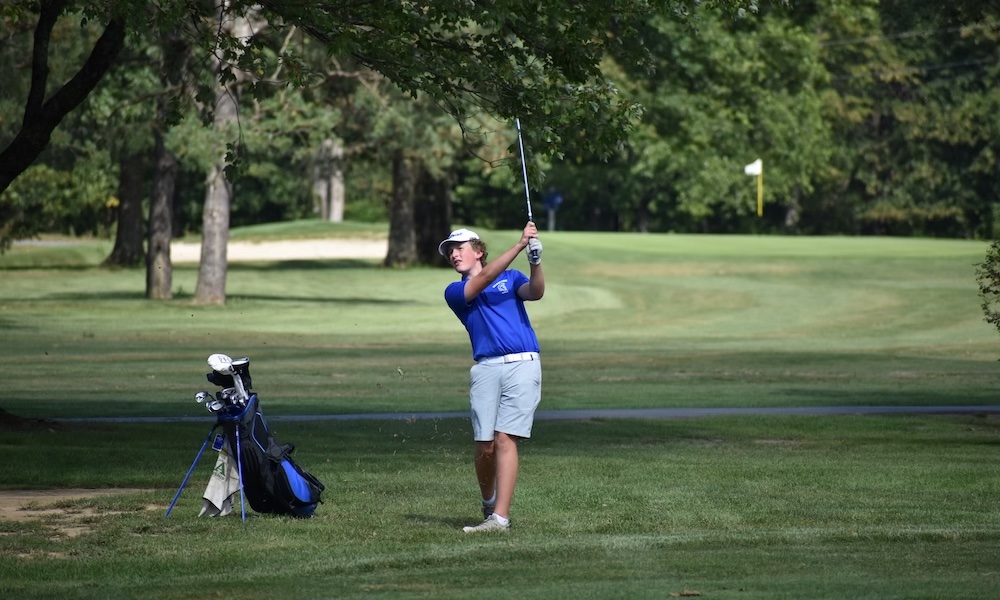 On Monday, October 4, two freshman golfers for the Southern Lehigh golf team qualified for the District 11 golf championships.
After playing Old Homested Golf Club on Monday, Maddie Hagens and Colin Sarnoski both received qualifying scores. "I am driving and putting the ball better," Hagens said after a round of 105 on Monday, "I feel, with the help of the coaching staff, I am hitting the ball more solidly."
Sarnoski, the second freshman who qualified, is excited to play and hopes he plays his best. "I have worked on my short game, and I hope it pays off," Sarnoski said. "I hope nerves don't get the best of me and am excited to play in Districts."
Overall, these freshman are just excited to play another round of golf. "I'm looking forward to playing another round and having fun," Hagens said. They both agreed they have enjoyed meeting new people and playing a lot of golf this fall.
These two freshman will join three other Spartans including: junior Cohen Resch, senior Deacon Dickenson, and senior Michael Andrews. The Spartans are all looking to have a big day Tuesday October 12 at the Steal Club in Hellertown.