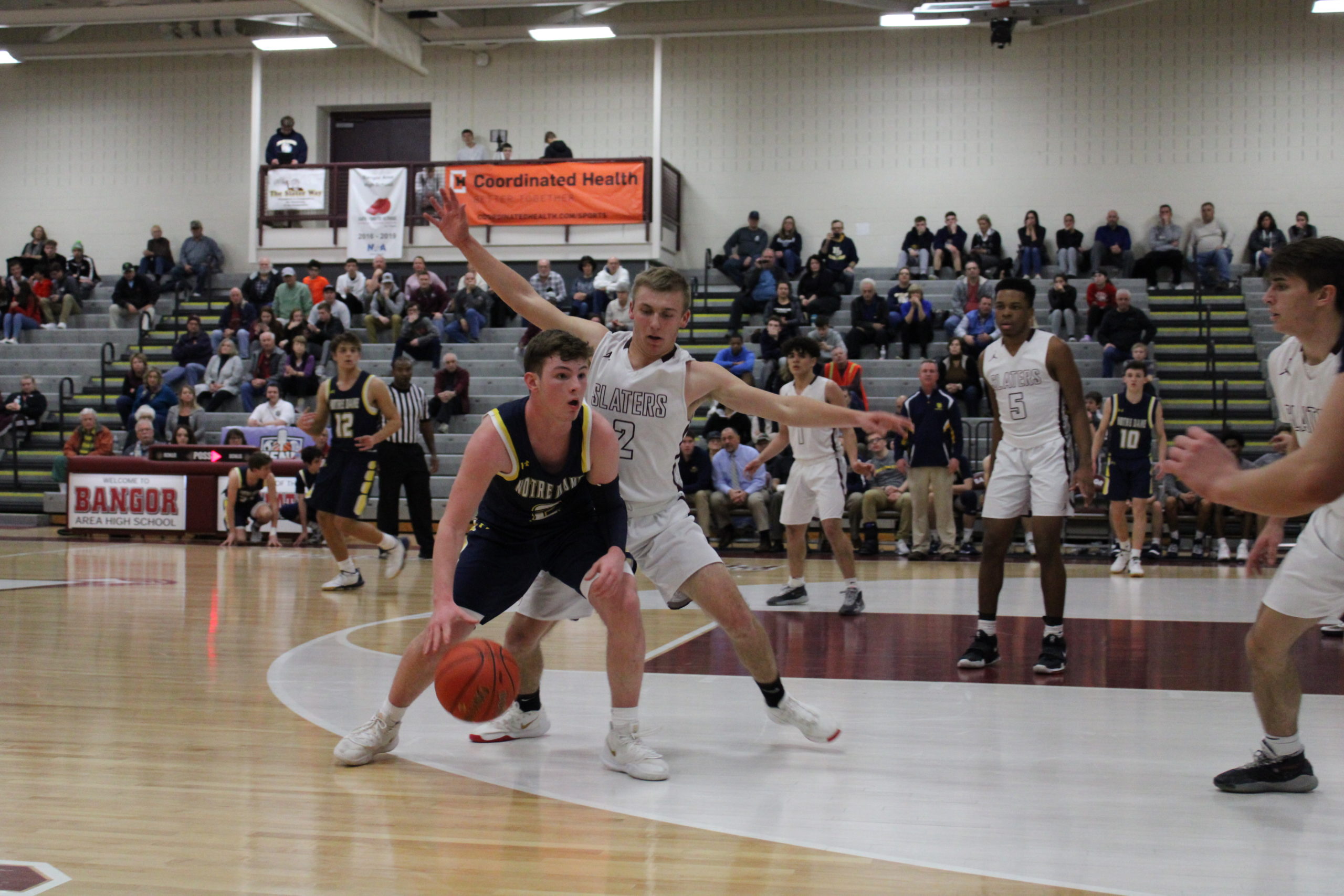 On Tuesday, January 14th, Bangor High School hosted Notre Dame in a boy's basketball game. This game was a very tough battle. Both teams put every ounce of effort they had. The teamwork was very evident in their playing and communication.
The first quarter was a good one for Notre Dame as they led Bangor 21-16 by the end. The Slaters were not going down without a fight. With timeouts called in the second quarter by Notre Dame and Bangor, the players were feeling motivated and ready to keep pushing through the vigorous game.
At the end of the first half, the teams had a very close score of 35-34. Some of the top scorers for Bangor in the first half were Ethan Saxe and CJ Miles.
By the start of the second half, the game became very intense and demanding for the players. As soon as one team would score, so would the other. All of the players had to keep their communication and dedication very high. The third quarter ended with a score of 52-51.
CJ Miles scored Bangor's last and winning point of the game, which carried them to their final score of 67-65. Overall, this was a very demanding game for the Slaters, but they gave all their effort and it showed. If you would like to see the Slaters keep up their winning streak, they will be playing Southern Lehigh Thursday the 16th in a home game.