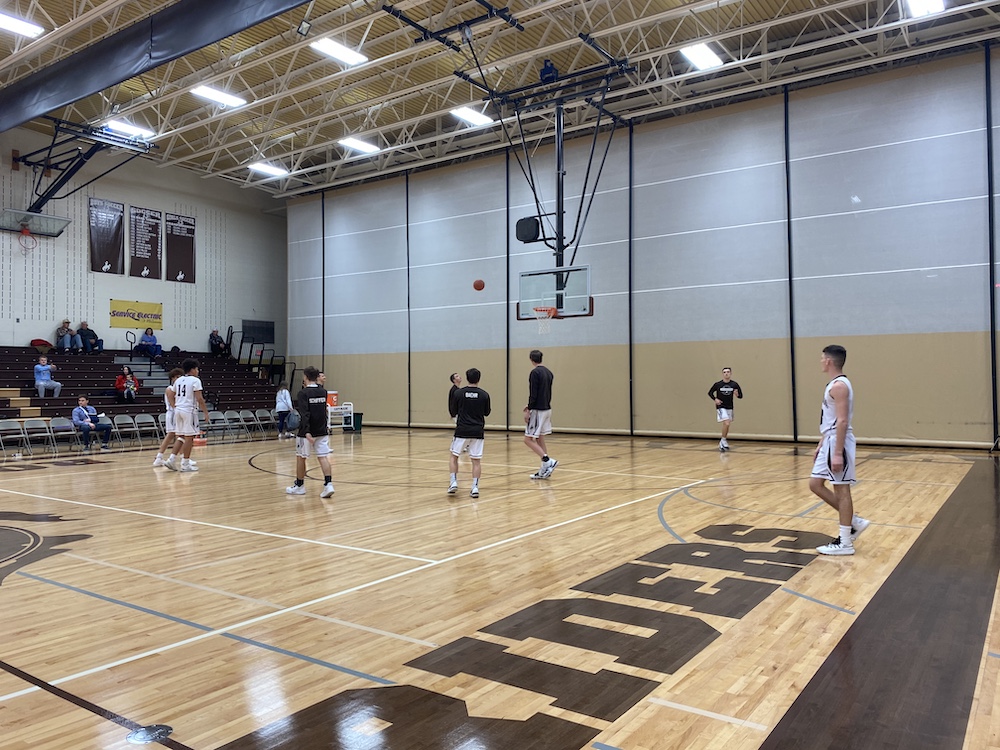 The Catasauqua Boys hosted Salisbury this evening in a colonial league game. The Roughs were hoping to make up from the first time they played them.
After Salisbury scored two points to get things started, it was a pretty slow quarter for both teams. Catty was having some trouble finding the net and Salisbury was missing shots. At the end of quarter one, the Roughs were leading 10-9.
In the second quarter, the Falcons really started to pick up. Patrick Foley made two three pointers for them in this quarter. Salisbury scored 21 points while Catty only had 13. Going into the half, Salisbury was leading by seven.
After the half, Catty got their momentum up and scored 16 points. They were doing a great job and held Salisbury to only scoring four points in the quarter. Going into the fourth quarter the Roughs were leading 39-34.
The fourth quarter started to show promise for Catty, but Salisbury wasn't finished and still had some momentum up their sleeve. Treyce Weber got fouled for a three and went to the line where he made two out of three. That gave the Roughs a one point lead. Moments later, Patrick Foley made a three, which gave Salisbury the lead. The Roughs tried to fight back but fell short. Salisbury won 52-48.
For Salisbury, Joseph Panariello led all scorers with 12 points. Patrick Foley was right behind him and added 11. Patrick Foley was also the D11 Player of the game.
For Catasauqua, Ty Reitz led the team with 18 points. Cole Schiffer was right behind him with 11 points.
The Roughs travel to Saucon Valley on Thursday to take on the Panthers. Game time is set for 6:45pm.