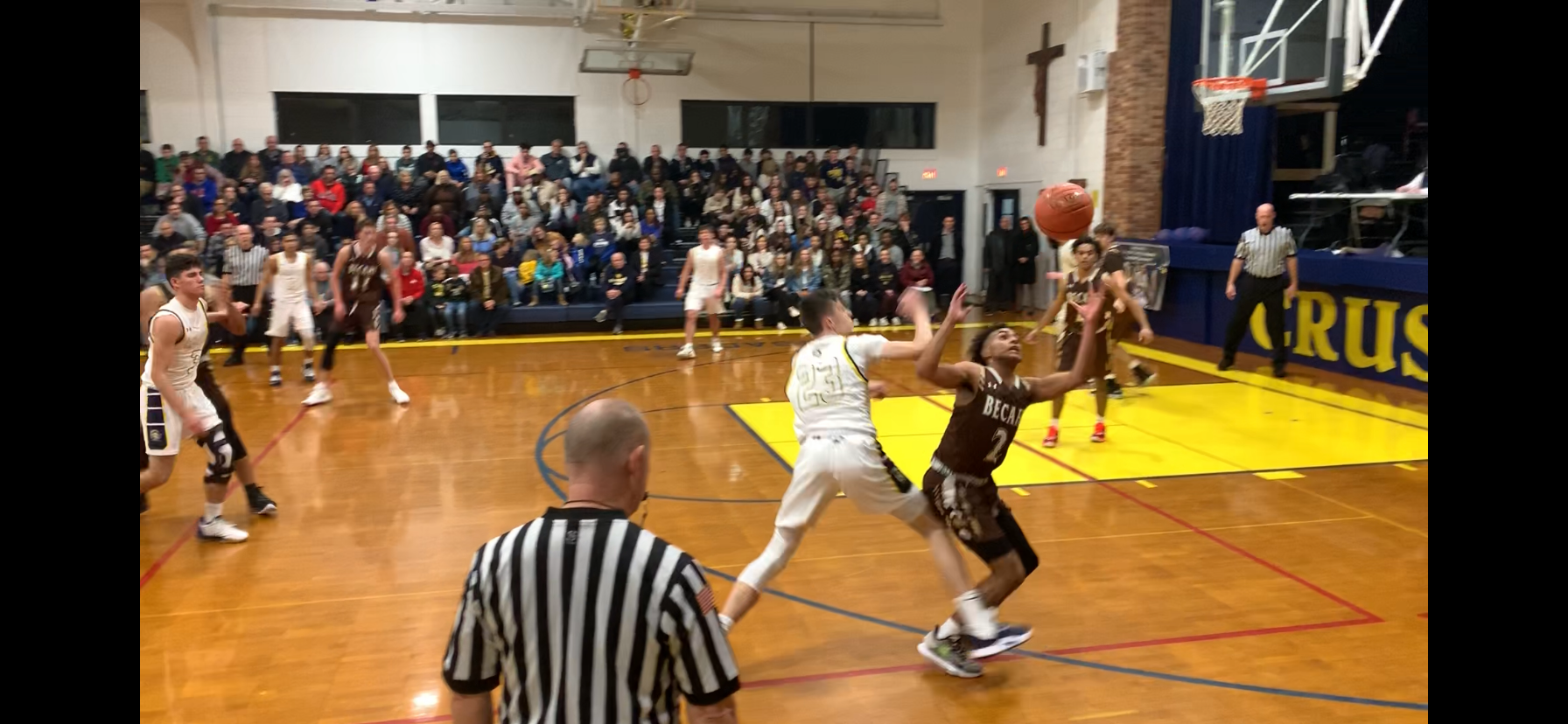 Jeff Dailey, a 2006 graduate of Notre Dame High School, is the all time leading scorer in the Notre Dame Boys Basketball program. Dailey tragically died in 2007 in a fire while he was a student at East Stroudsburg University. He was inducted into the Lehigh Valley Basketball Hall of Fame in 2008. Dailey was a leader on and off the court and embodied the phrase, "I am my brother's keeper." The Jeff Dailey Memorial Foundation was established to honor his life, memory, and career as a basketball player. There is no better way to support this talented young man and his family's foundation than host an annual basketball tournament on his home court every year in his honor.
This past year was the 12th annual Jeff Dailey Memorial Tip-Off Tournament. The tournament took place on December 6 and 7 at Notre Dame High School. There were five high school teams who participated in this year's annual classic. These teams included Notre Dame Green Pond, Pocono Mountain West, Allentown Central Catholic, Bethlehem Catholic High School, and Freedom High School.
On Friday night, Freedom played Pocono Mountain West to kick off the tournament. Freedom pulled away quickly, winning over Pocono Mountain 81-54. In the next game, the Notre Dame boys took on the BeCaHi hawks. Notre Dame came out strong in the first half, much to BeCaHi's surprise. At halftime, the score was locked at 22. BeCaHi came out with a snap back in the second half. They won in a fabulously played 58-45 thriller.
On Saturday, Notre Dame boys faced Pocono Mountain West in the consolation game. They lost by two in a close 64-62 match up. The Notre Dame Girls' team then took on the Central Catholic girls in a father-son rivalry game. Coach Josh Kopp of Notre Dame took on his father's team, winning against him 41-31.
The championship game followed. Freedom and BeCaHi played each other in an electric atmosphere. Freedom was crowned the champions of the 2019 tournament after beating BeCaHi 68-47. At the awards ceremony, senior Caleb Mims of Freedom, was named the overall MVP of the tournament. Notre Dame senior Jared Jacobs, a leading scorer during the tournament, was entitled a member of the all tournament team, along with Matthew Campbell (Pocono Mountain West), Julian Tomas (Bethlehem Catholic), Matt Stianche (Bethlehem Catholic), and MVP Caleb Mims.
These schools came together as a community to support a great cause. According to The Jeff Dailey Foundation website, the foundation has donated over $366,000 to charities and organizations in Dailey's honor. The Notre Dame Crusaders take pride in being part of this tournament every year and raising money in support of one of their own. The Jeff Dailey Tournament will continue to be a tradition for years to come and celebrate Dailey's legacy as a player, brother, son, and friend each year.
The Notre Dame boys and girls basketball teams will now look ahead to kicking off their regular season on Wednesday, December 11 against Bangor High School.